Entertainment
10 Things You Don't Know About Vinka
By
|
Vinka, Swangz Avenue's fresh new talent was unveiled early this year with promise that she would change the course and sound of Ugandan music. And, she hasn't disappointed thus far. Her debut music video 'Level' charted on a number of international channels including MTVBase. Her second offering 'Stylo' featuring Irene Ntale was another club banger. Her latest release is 'In The Mood', a groovy song that's about to keep Ugandans on their feet for a while.
We had a chat with the budding singer and she managed to share a few things we didn't know about her.
1. She lets her manager do his job
Yes, I have a manager. I might have been a manager of a big artiste before, but I let my own manager do his job without any interferences. It's actually very easy managing me, since I know what it takes to do the job. All I do is sit back, relax and let him do his job.
2. Purple is not going anywhere soon
Purple is gonna be my hair color for some time! Maybe it will change in the future, I can't tell now. Truth is, it's my favourite colour.
3. No, chestpakquelawalanchic is not an English word.
Chestpakquelawalanchic is 'Vinka vocabulary'! It means "polite and badass chic.
4. She choreographs a lot of the dance moves in her music videos
My first foray into the entertainment business was as a dancer. I might have switched to music, but once a dancer, always a dancer! I can't forget the rules of that trade. In fact, I do some of the choreography of my music videos. I love to dance!
5. Cindy is her idol
I've loved Cindy since my high school days. I remember, I was the Cindy of the school. During school events, if a song by Cindy played, everyone knew that I had to take the stage right away and perform for the students.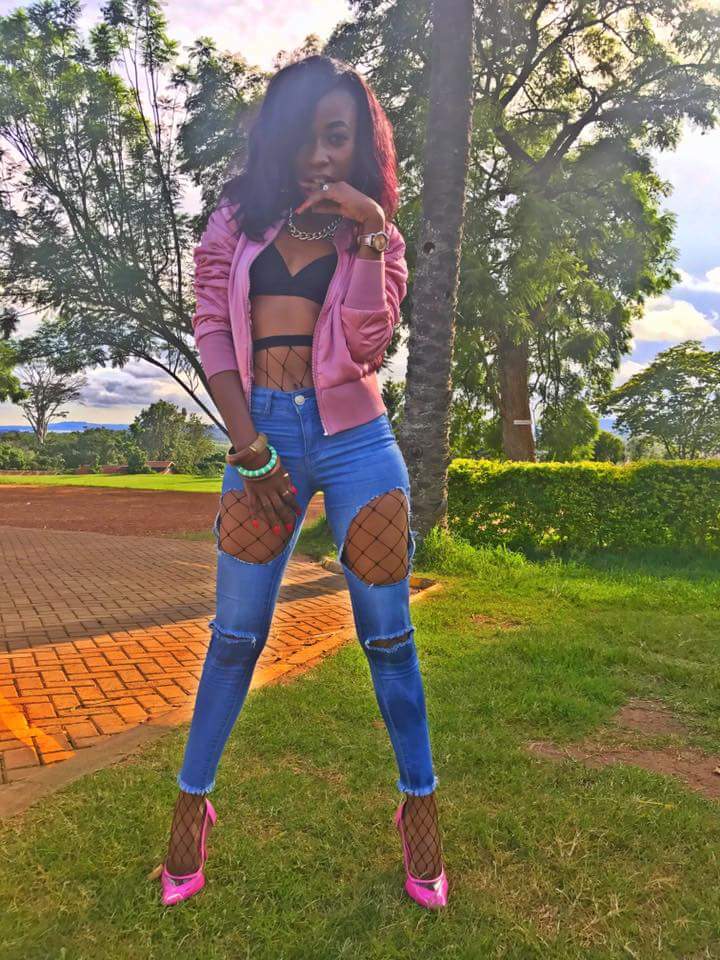 6. If she hadn't been an entertainer, she would have been a flight attendant
I always admired flight attendants. Their job seemed so glamorous. It's the reason why, when I went to university I did Tourism. I adored how they dressed and, the traveling bit made it even more glamorous.
7. Comfort comes first to her
My personal style is experimental, clean and comfortable. Have I worn something weird before? I don't really remember. Although, weird can be dope too. I once bought pants that didn't fit right. So, I resized them and guess what? They turned out like night pajamas!
8. She's God fearing.
I am God fearing, hardworking and focused. I'm a devoted Catholic by the way.
9. She's not as serious as she looks
Many people think I'm a tough girl, but that's too far from what I am. I love a good laugh. So many people that know me now have once opened up to me that, their first impression before was that I was a serious unapproachable girl.
10. Her favourite song by her is 'Level'
Level is my baby, it's my favourite song. My very first single, the way Ugandans received the song still makes me swoon. My new video 'In the mood' is lit too.
Watch her music video 'In the mood' here.
satisfashionug@gmail.com