Style
5 Jean Styles To Wear Now
By
|
There's no doubt that jeans are the most versatile piece of clothing. Everyone owns at least 5 pairs, and these enjoy constant rotation from work to casual looks. It's safe to say that jeans are a style staple. That being said, do you know the jean trends everyone should be wearing now? Some of these you already own, others you need to get yourself a pair the next time you go out jean-shopping.
Flares                                                                                           
Flares are back in a big way. It's unbelievable that just a few months ago, flared pants (especially jeans) were nothing but out. That has changed though, as street style stars and fashionistas have supported the trend, to boost its comeback. Flares are the coolest jeans to wear now. Go for that silhouette that's just a little bit flared, now that one will last.
Distressed/ damaged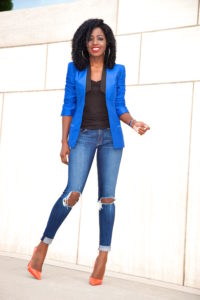 Everyone is wearing damaged jeans now, sometimes it's too much. To stand out from the crowd, go for a pair with only a few distressed marks or slits. These are more versatile, and make for a pair that will last even after this trend becomes a fad, which is happening soon by the way.
Acid wash
These 70's inspired jeans are so cool, you'll get obsessed with them on day one. They go with almost anything from flats to heels and will still make for a less casual look. To make this even cooler, choose a pair that's cropped. Cropped pants draw attention to your shoes, so wear them with a pair of interesting shoes.
Loose fitting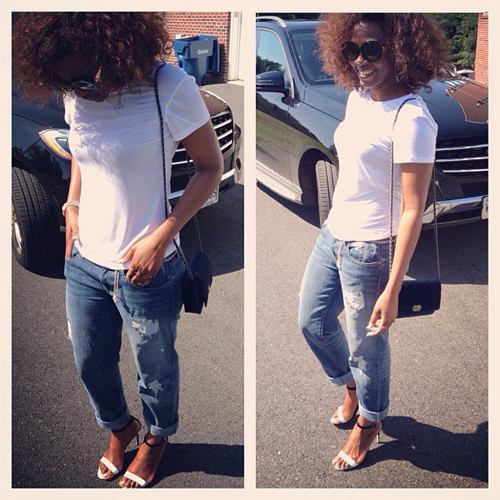 There's a debate that skinny jeans are over, something that has contributed to the resurgence of the original fit of jeans. They almost look like boyfriend jeans, but not as loose. These can be hard to style, but if worn right, \;can turn your look from hot to 'really hot'!
High-waist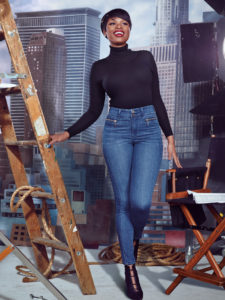 High-waist jeans have been around, and will always be. It is interesting how they work for both curvy and skinny bodies.
Which jean styles are you wearing now? Sound off in the message box below.
satisfashionug@gmail.com