Beauty
6 Things we learnt from the Airtel Women of the year concert
By
|
Airtel Uganda joined hands with Talent Africa, It takes Two, Capital FM and NBS TV to  put up a great women's day concert at Garden City rooftop last weekend. It was a fun filled event that had the venue filled to the brim. As always, we have something to learn and take our time to share it.
1. Flavia Tumusiime is still the best female MC in town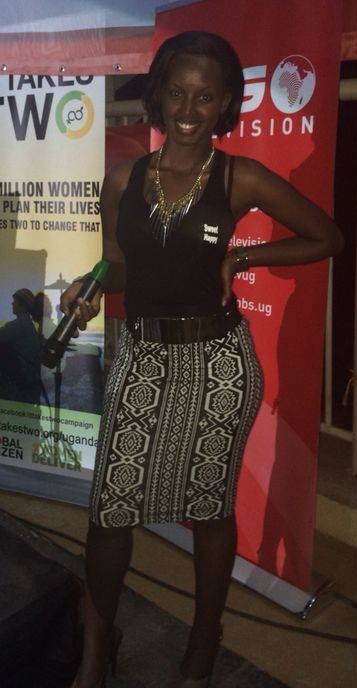 Flavia is one of the most celebrated female MCs in town. Her resume includes work with Channel O and Big Brother Africa. The crowd and audience you will find at a Channel O event is completely different from what was present at this concert. Clad in a form fitting pencil skirt, the Capital FM radio presenter effortlessly put up a great show engaging the visibly rowdy audience. The concert was a huge success.
2. Lillian Mbabazi is the cutest mother there is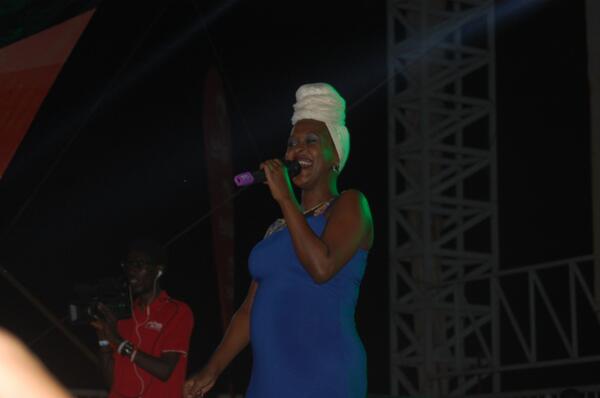 Lillian's baby bump was on full display as she wore a long blue dress with a white head gear. The mother one of one was not scared to share the joy of motherhood with her fans while taking them through some of her best love songs. The star who is expecting a boy braved the heat and put on an epic performance.
3. Irene Ntale wasn't moved by the Mini skirt bill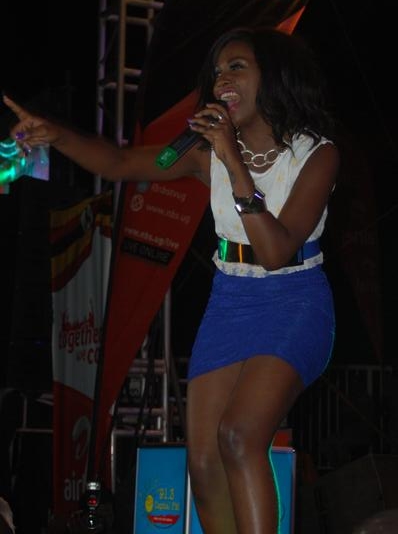 It's shocking to learn that the famous anti pornography bill had nothing to do with the mini skirt whatsoever. This could have been the reason why Irene Ntale showed up on stage clad a blue mini skirt. The 'Love Letter' singer performed all her latest songs to her legion of fans in the audience. None of them complained about her sense of dressing. I think she looked amazing too.
4. Cindy debuted her new short hairdo which she rocked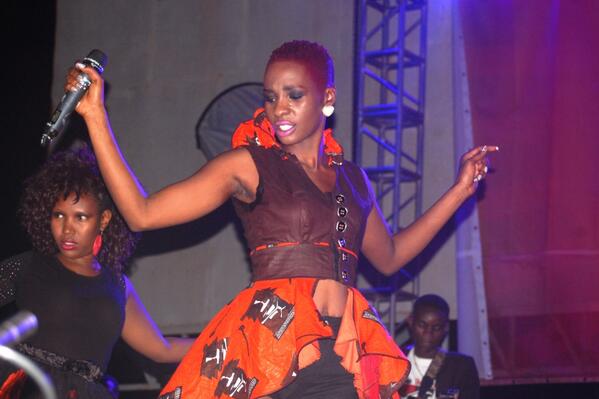 Cindy is one woman who always has fun with her hair. It's not that first time that she has 'cut it all off'! Whether it's the Lupita Nyongo effect or the heat in Kampala right now, the singer decided to chop her little locks for a short hair cut. One thing for sure is that she rocked the new hairdo.
5. Fille might be in need of a stylist
While everyone took an effort to make a statement on the stage, Fille was not about to. The singer wore a black chiffon blouse, washed out denim pants and gold sneakers. The pants made her look extremely over weight which is not flattering at all. She really needs a stylist to help her avoid fashion mishaps such as this one.
6. Nyanda obviously impressed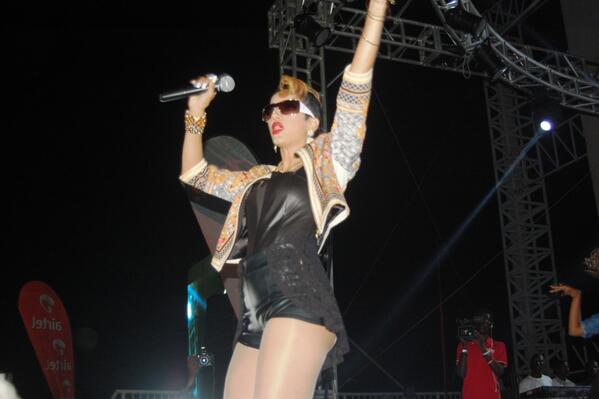 Jamaican star Nyanda got on stage and made an impression on everyone. Her energy and stage presence could be felt from all corners of the venue. She wore a black leather leotard which she paired with an embellished blazer. She's the only international singer I've seen having so much chemistry with Ugandan singers on stage. She performed a song with Irene Ntale, GNL Zamba, Ray Signature and Maurice Hassa to wrap up the concert.
Photo credit: @Airtel_Ug on twitter
satisfashionug@gmail.com