Miss B jeans
fashion
Brenda Nanyonjo launches clothing line for curvaceous women like herself
By
|
Plus-size and curvaceous women are probably the most ignored women in fashion. It is always a tough call, getting what to wear especially if one is looking for quality clothes that flatter her body. Power stylist and Miss Uganda proprietor Brenda Nanyonjo has decided to fill this void, at least for women in Kampala. She has launched a new clothing line for curvaceous women. Her first offing is a line of denim pants dubbed 'Miss B jeans'.
In an exclusive interview with the enviably curvy Brenda, she revealed why she was inspired to create this line.
"I realized that there is nothing that fits me perfectly. I've always had a tough time getting something off the rack to wear especially jeans. I went to do research on my clients and they faced the same challenge," she said. "It was either the waist was a size too big or the fit was not perfect". "Almost all the jeans I own have been resized."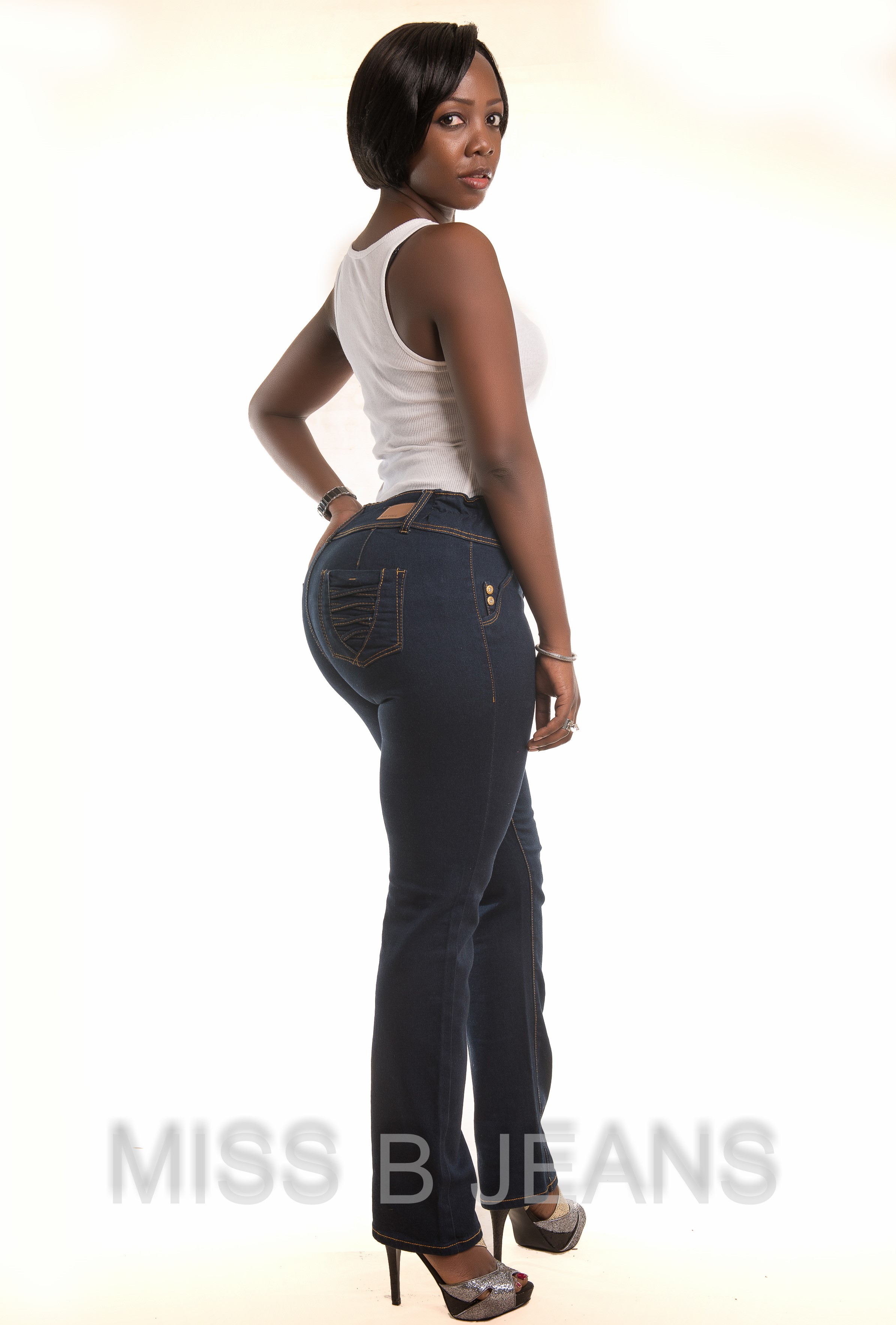 Miss B Jeans were designed and created by the African woman in mind. In fact, when Brenda flew abroad to meet her suppliers, she had to travel with her own clothes and herself clad in jeans.
"It was hard to strike a balance, so I had to confer with my curvy clients before travelling to meet the suppliers. I approached the suppliers, dressed in a vest and a pair of jeans, just so they could get put together the perfect collection."
After only a few days on the market, clients are already gushing over their quality and comfort.
"I've worn Miss B Jeans and trust me, this is best offering for a woman with curves. They are comfortable; fit like a glove and, the best part is you can wear them without a belt," Ruth Kalibbala, an actress and radio personality said. "Most of the jeans out there on the market, if you do not wear a belt with them, you end up showing what we call your 'bum cleavage'. Miss B jeans sit right in your waist, and there's absolutely nothing to worry about," she adds.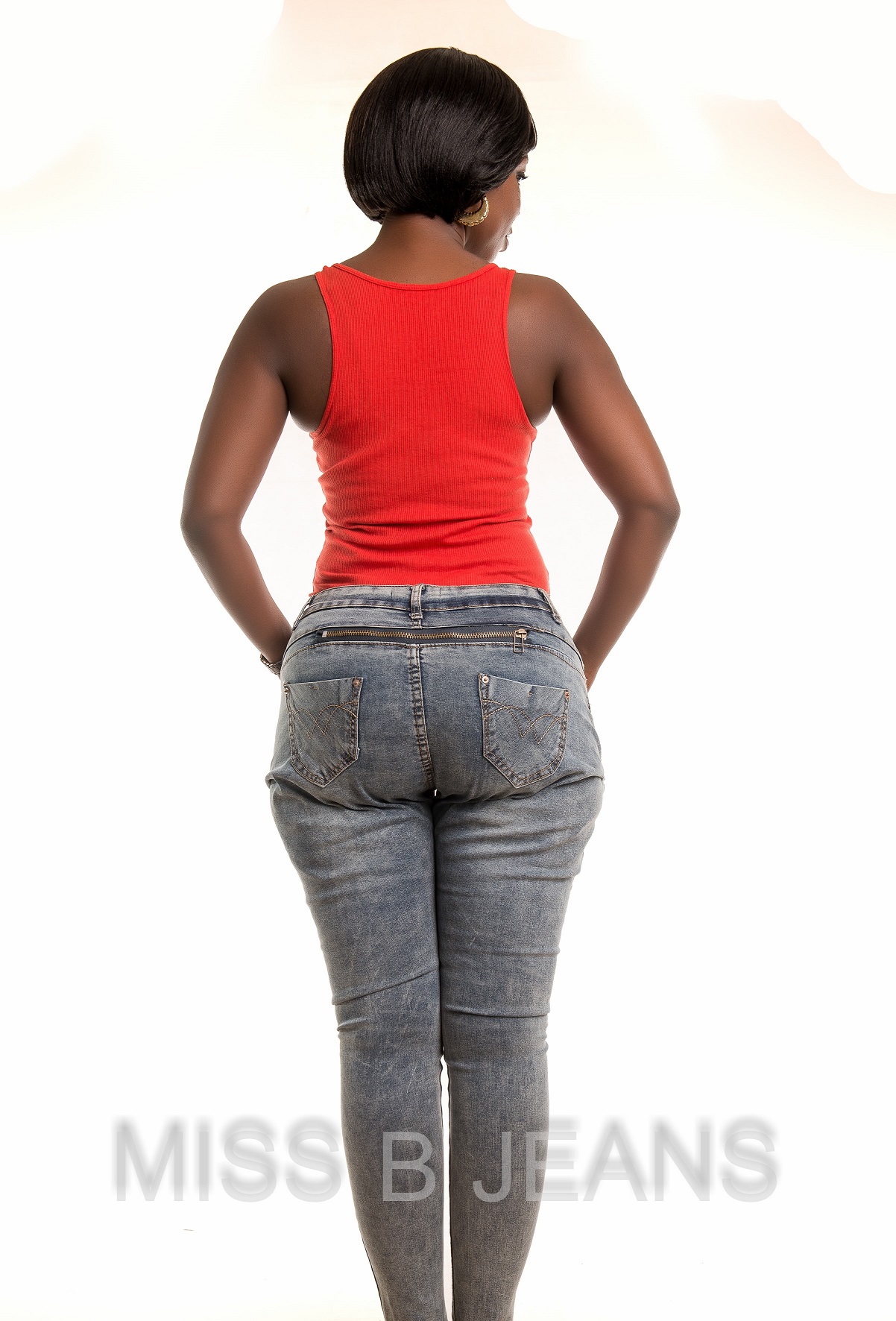 "Basically, what I wanted to do was, create the most comfortable clothing that flatters the curvy body. And, you'll have no problems with those areas that every woman is concerned about: the hips, the butt and the tummy, "Brenda said.
Flosha, a former beauty queen and fashion enthusiast was on board immediately and is one of the first people that grabbed a pair. "I know style, and this is what I call stylish. I think Miss B got this one right already. The fabric that was used sits so comfortably on the body. You can wear these jeans all day and not feel any discomfort. And, the best part is they are clean without any patterns, which means you can have them in your wardrobe for a life time."
Brenda could not agree more. "The Miss B woman is mature, sophisticated and classy. Her style is effortless; she does not follow trends and has a unique personal style, "she said. " I'm a big maximalist, I love prints and patterns, but I think you can play with those with your shoes, accessories and top. This line offers jeans in a wide range of colors and sizes, and they fit just above the ankle. You can wear them with almost anything, "she adds, this time sporting one of her creations.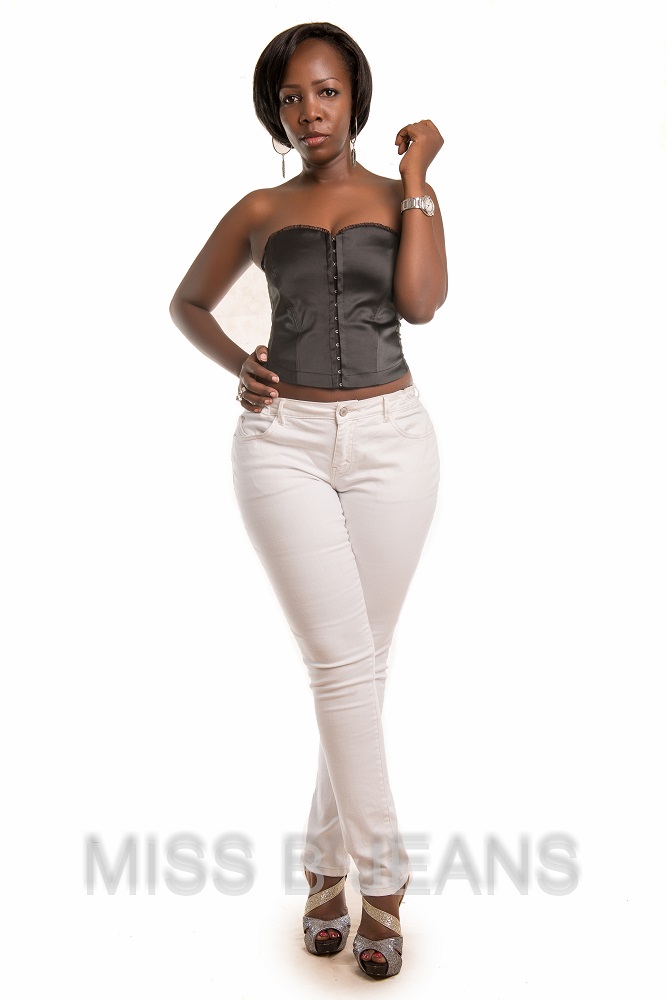 With Miss B jeans, Miss Uganda, styling gigs and House of Zirian – Miss Fixit (She co-owns this clothing line), it is pretty much evident that Brenda's plate is already full. However, she thinks otherwise and is ready to juggle it all. It explains why, she chose to appear in the campaign images and not choose a model to do it.
"I'm fully involved in this project, just like I'm with everything else I'm doing. I'm available at the studio to style my clients and also offer fashion advice here and there. Of course, some jeans will need re-sizing, if the client opts for that. We shall do that here as well." "About the campaign images, the photographer was really excited that I was modeling the line myself too. But, I want women to see that I trust this brand and I'm actually wearing it. "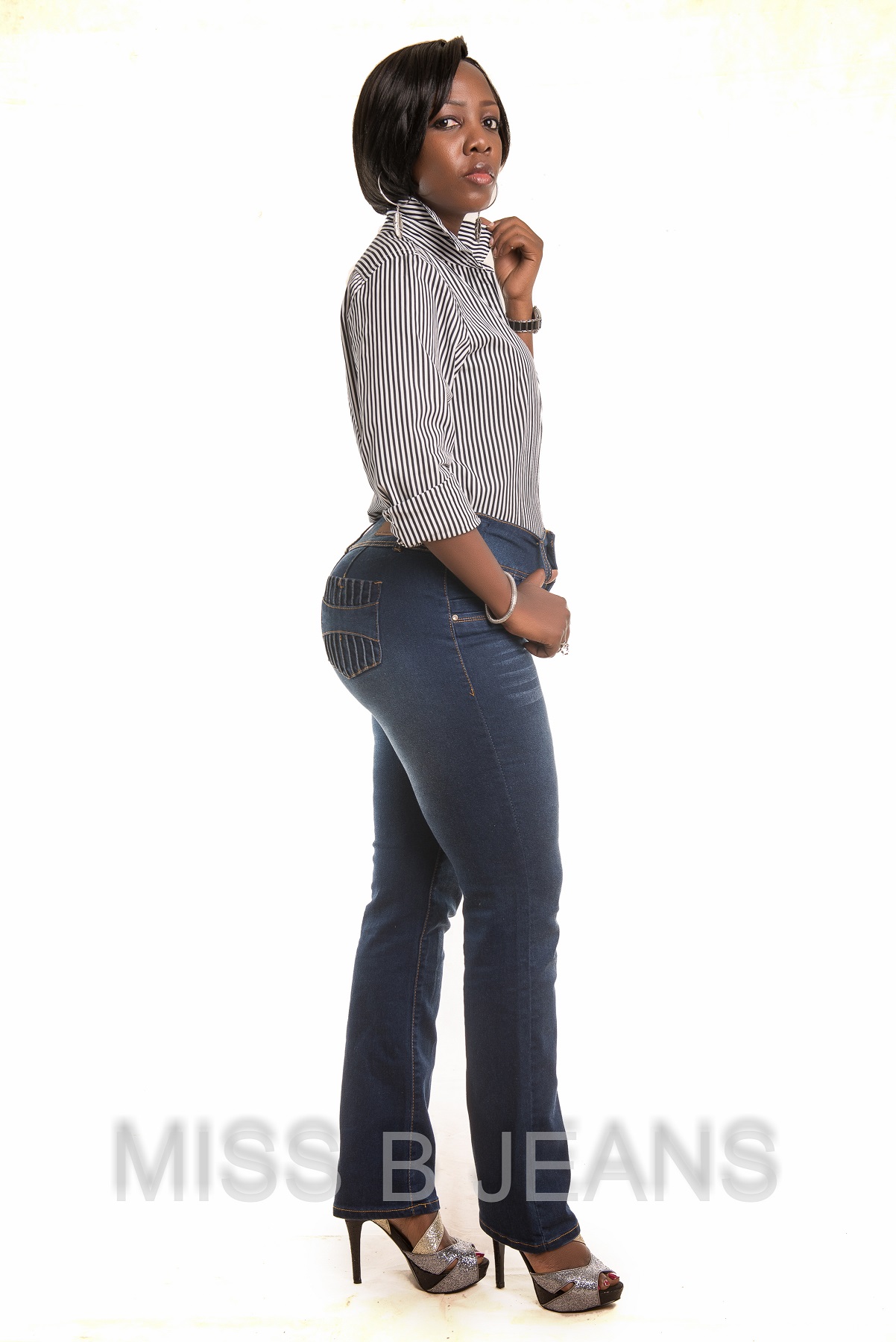 Her next outing, will be a line of a dresses, pants and blouses for the plus-size woman. "We are already working on everything and when all of it is ready, we shall invite you," she says, this time beaming with a huge smile.
The jeans are available at House of Zirian, 10th street, Industrial area, East African Chains building on the second floor. The price range is 80,000 to 150,000.
Photo credit: Miss B jeans
satisfashionug@gmail.com