Travel
Celebrating The Beauty of Ssese Islands
By
|
Aptly referred to as 'The Pearl of Africa', Uganda is blessed with so many beautiful physical features spread across the country. Sadly many of us have done little to explore this beauty perhaps because there's been little awareness done about their existence. Last Wednesday (27th September, 2017) was World Tourism day and the national celebrations were on Ssese Islands in Kalangala.  Jumia Travel, the number one online travel agents in Uganda hosted me and 19 other bloggers to a media trip to the islands to be part of the celebrations.
I was really excited when I received the invitation since the only time I had been to Kalangala was for work, and I barely saw a thing. The trip started from Kampala, Garden city mall to be exact. We found our way through the usually hectic traffic till we got to Masaka road. Dark clouds were building up already and shortly after it rained heavily. The adventure begins when you get to the bumpy road that leads to Bukakata where the ferry docks. As the driver dodged the potholes the effect was felt on our butts with a burning sensation that builds after sitting in a taxi for long. We still managed to get to the ferry in Bukakata in one piece to catch the ferry to Bugoma.
On the ferry, we could already see an Island which I later learned is called Bugala far beyond the waters of Lake Victoria. Ssese Islands is a collection of 84 islands in the northwestern part of Lake Victoria. The largest town of the largest island which is Bugala Island is Kalangala which also serves as the administrative center of the islands. The ferry ride links Bukakata to Bugala after about 45 minutes or so of sailing. MV Pearl ferry which is free by the way, makes these to and fro trips a couple of times of the day from morning to 6pm.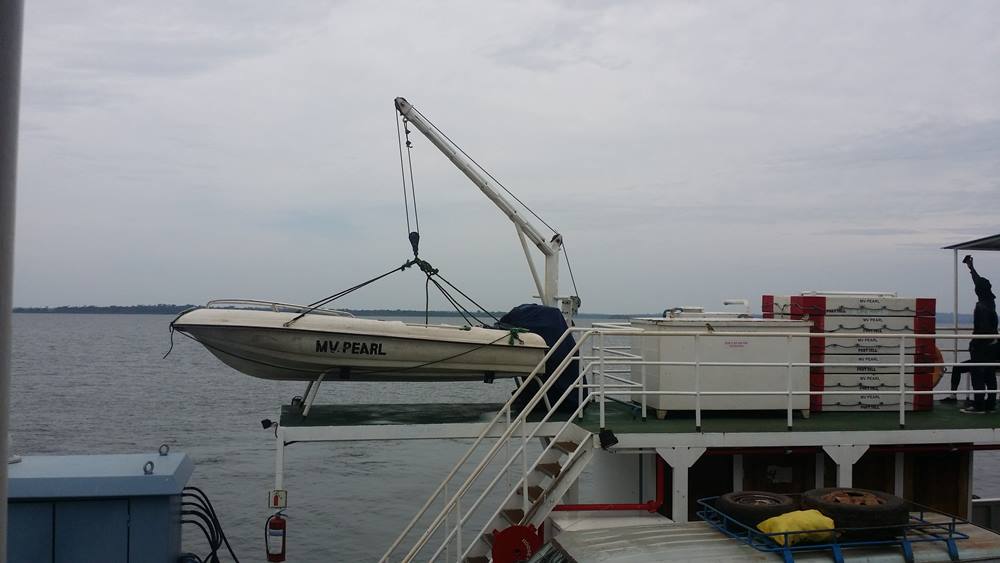 The breeze as you sail on the waters is breath taking. It's almost impossible to not get carried away by the beauty of the fresh water and breeze it moves with. The 45 minutes or so ride was a joyous experience filled with taking of selfies against the marvelous view of the beautiful island we were getting close to.
As soon as we got to Bugoma, we jetted back into our van for another long ride to Kalangala town. One thing that took me aback was the good road that leads to the major town of the islands. It's nothing close to the pothole filled one that leads to Bukakata from Masaka. The ride was quite fun albeit too long. There's too much green to marvel at as you travel through Sssese, it's almost painful. Truth is, much as it's not as developed as Kampala or other towns in Uganda, Kalangala is a unique beauty with a raw and innocent feel to it.  One of my colleagues noted that he was already considering buying land on the island to build a home away from the hustle and bustle of the city.
We drove through large palm trees which I later learned are part of Bidco's large land on the island where they grow palm trees from which they process oil. It's a large green scenic view perfect for a photo shoot or selfie without much filtering or editing. The air you breathe as you move about is really fresh akin to good health. Only that is enough to make your jaws drop.
We stopped off briefly at the World Tourism day celebrations before proceeding to Brovad Sands Lodge for lunch. The celebrations were officiated  by the Vice President of Uganda H.E. Edward Ssekandi who in his remarks called for sustainable utilization of natural resources for tourism development. The focus was to create more awareness on key travel destinations in Uganda and unlock its tourism potential thus contributing to the development of the nation.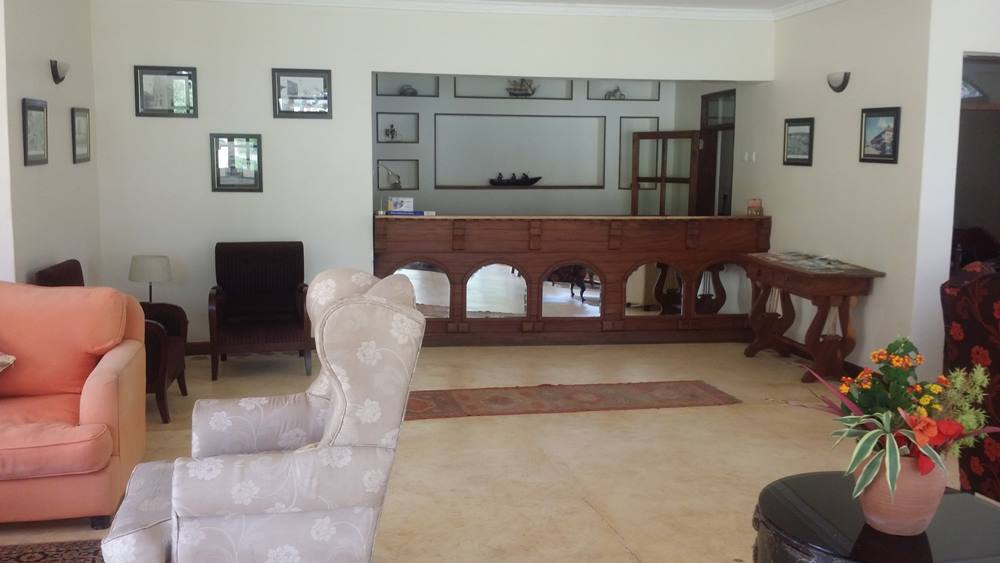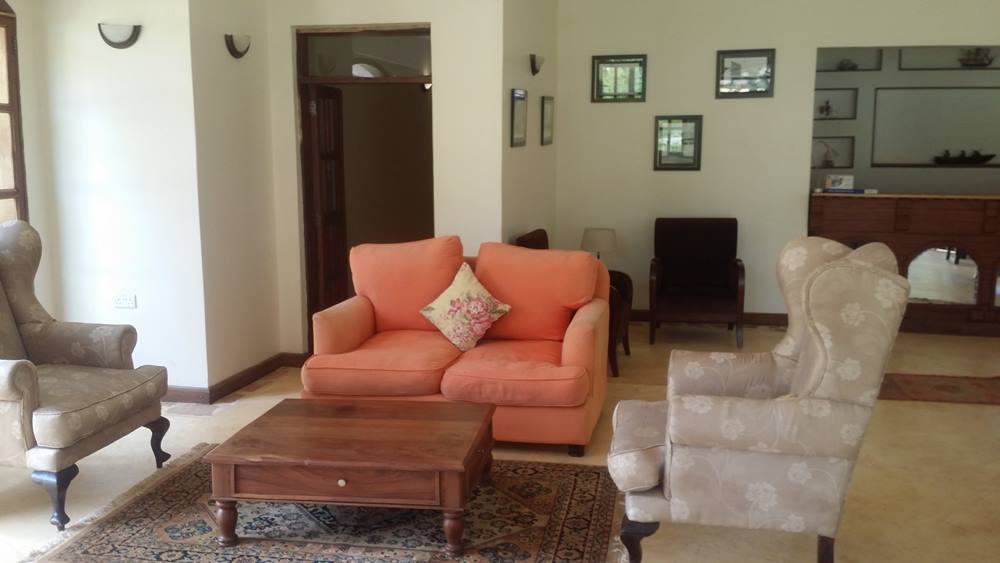 At Brovad Sands Lodge we met a really welcoming team that served us a sumptuous meal. Brovad Sands Lodge is located in Bwendero, on Bugala island in Kalangala. The lodge is an awesome holiday beach lodge with fascinating treasures, flanked by a beautiful swimming pool. The lodge features opulent and rondavel cottages fitted with modern furniture. We had our lunch as we enjoyed the scenic blue view of the lake. Of course immediately after the meal, everyone was on the beach taking selfies and walking in the sand. By then it was already 4pm which meant we had to leave as soon as possible to catch the ferry which makes its last trip from the island at 6pm.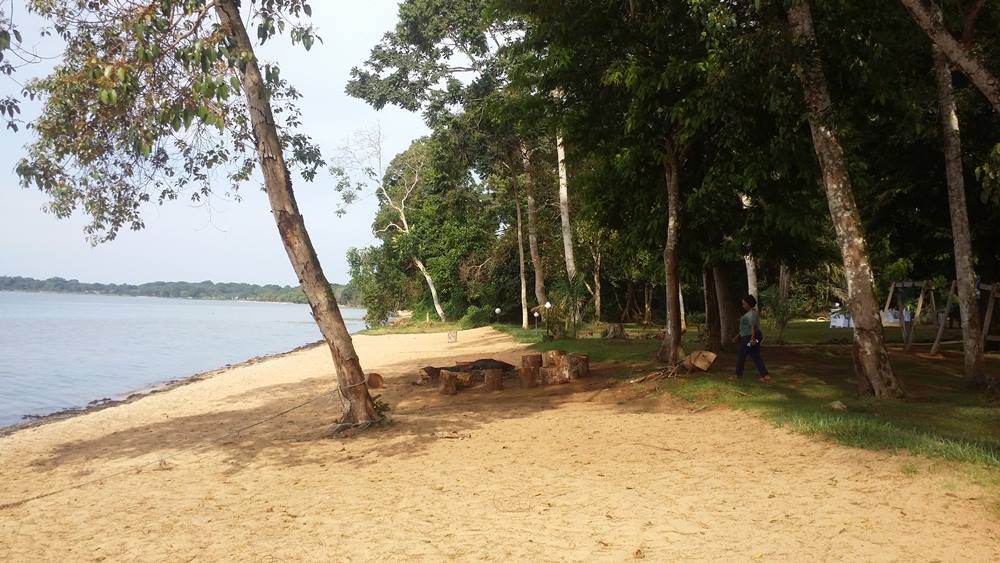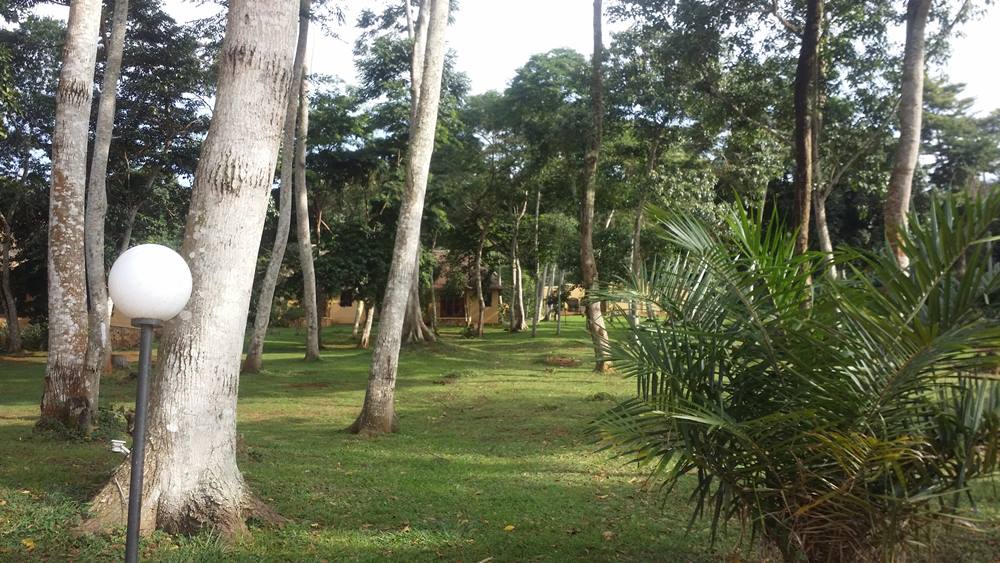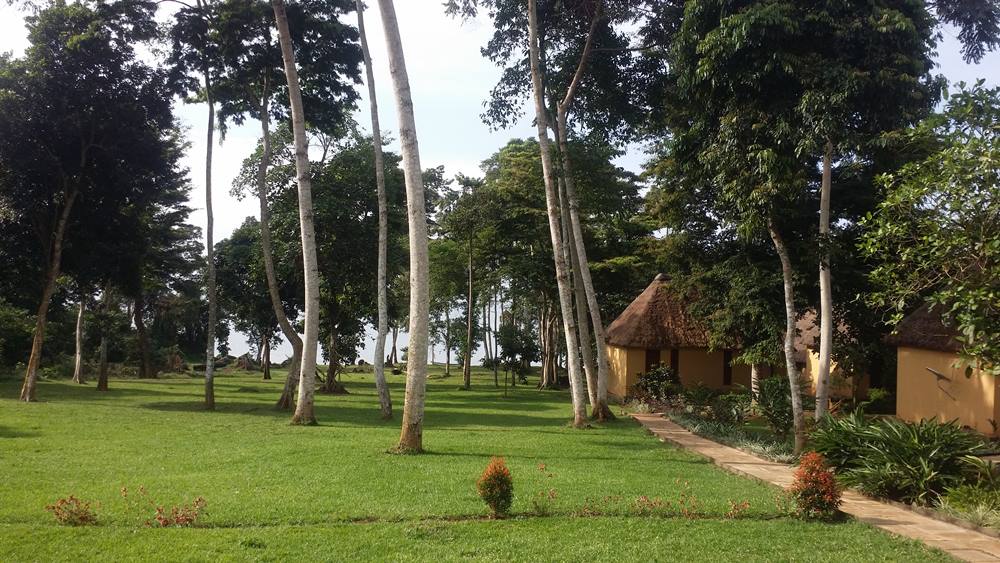 The ride back was really fast but we managed to make the most of it. The only thing you could do was obviously taking pictures.  If there's anything you should never miss watching while in Ssese, it's the magnificent view of the sun setting as a backdrop to the beautiful waters of Lake Victoria.  We had to be reminded that the ferry was setting off before we boarded, as we were lost in admiration of the scenic view. What a way to celebrate World Tourism Day!!
Jumia Travel Uganda was excited to be part of these celebrations and continues to be a big part of the Tourism sector. Country Manager Timothy Mugume says, "Domestic Tourism is a big resource for revenue and a big contributor to the GDP. We should tour our lovely country and while at it discover more ways of how we can add value and get value."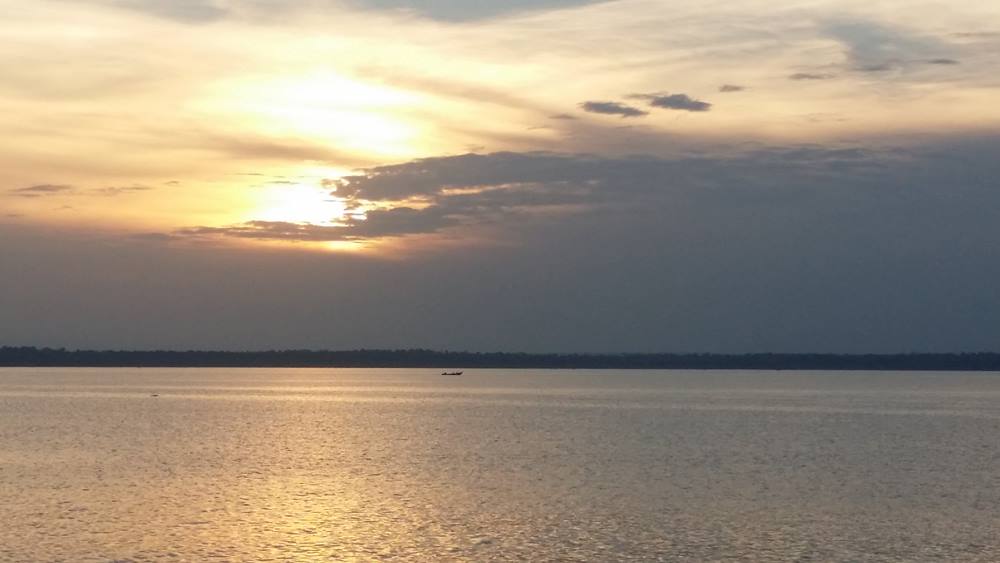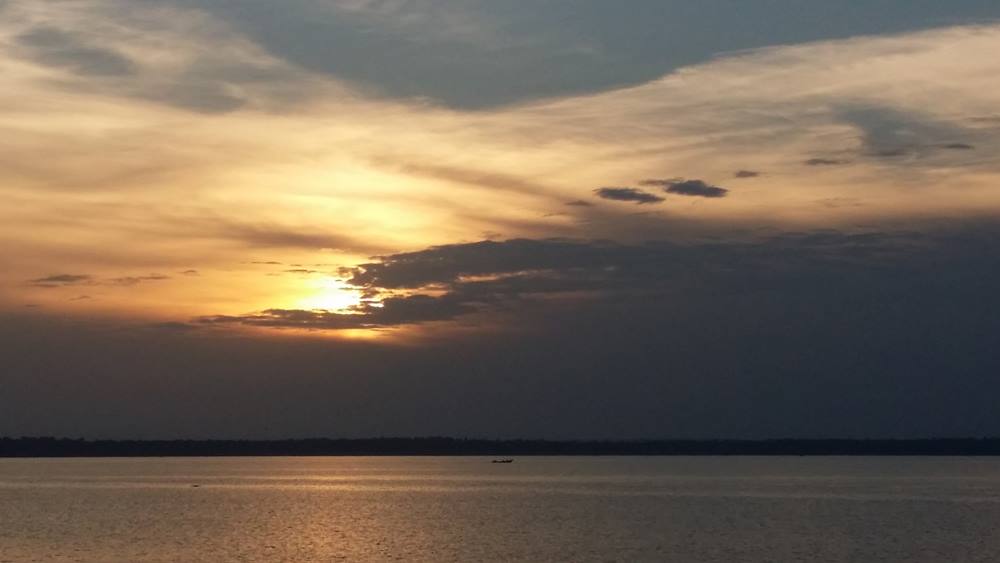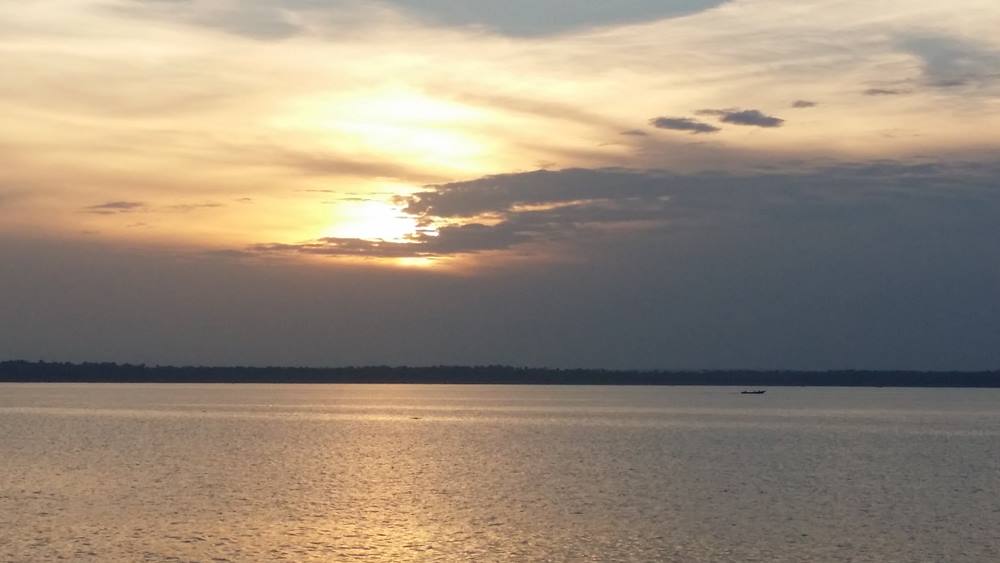 I couldn't agree more. Traveling through Ssese opened my eyes to another part of Uganda I had never been to. In fact, I have to visit Kalangala again, this time with a friend or two and a few days to waste away. It's definitely worth it.
Tips on how to make your Ssese Islands trips worthwhile
Make sure you travel to the island the day before if you wish to spend just one day there. Lodging rates at most hotels and lodges are quite fair. Traveling to the island on the same day won't offer you any opportunities to explore because of time.
If you have a few days off and some money to spend, don't hesitate spending it all at the island. It's worth it.
To have a hustle free trip, consider booking a hotel and transport through Jumia Travel. Their offers are too good to miss out on.
Don't travel alone. It's best to travel to the islands with a friend or two.
Internet connection gets messy along the way. Some places actually have no network at all. Just have that in mind. However for the most part of the trip, my MTN network connection was pretty stable.
The usual, carry a jacket or sweater. It gets really cold especially while on the ferry.
Although I never found need to access Mobile money, I never chanced upon agents of the service. So, it's safe to move with extra cash.
Photos taken with a Samsung Note 3
satisfashionug@gmail.com