Men's Fashion
Is This Uganda's First Underwear Line For Men?
By
|
Creative agency Emolsam DNA popular for their fashion editorial work, and photography has outed a new project, and it's nothing short of the sexiness we know their editorial work for. An underwear line for men! This is probably the first underwear line for men here in Uganda, and the inspiration behind it is quite interesting.
They shared a press statement on their website, and we have a few excerpts.
The inspiration
"Emol'sam DNA as a spontaneous brand, we decided it was about time that we ventured into designing underwear and swimwear that enhanced male sexiness. This for sure is a part of fashion-and-design that most local fashion designers have either skipped or chosen not to focus on—it's simply by choice—hence why you'll find a lot of dresses, shirts and pants on racks, but chances of coming across a piece of underwear/swimwear by a Ugandan are tending to zero."
The Collection
"The line comes with an assortment of pieces that do male sexuality justice; from bulge-enhancing to butt hugging briefs, jockstraps and thongs in both light-weight cotton and elastic faux leather fabrics."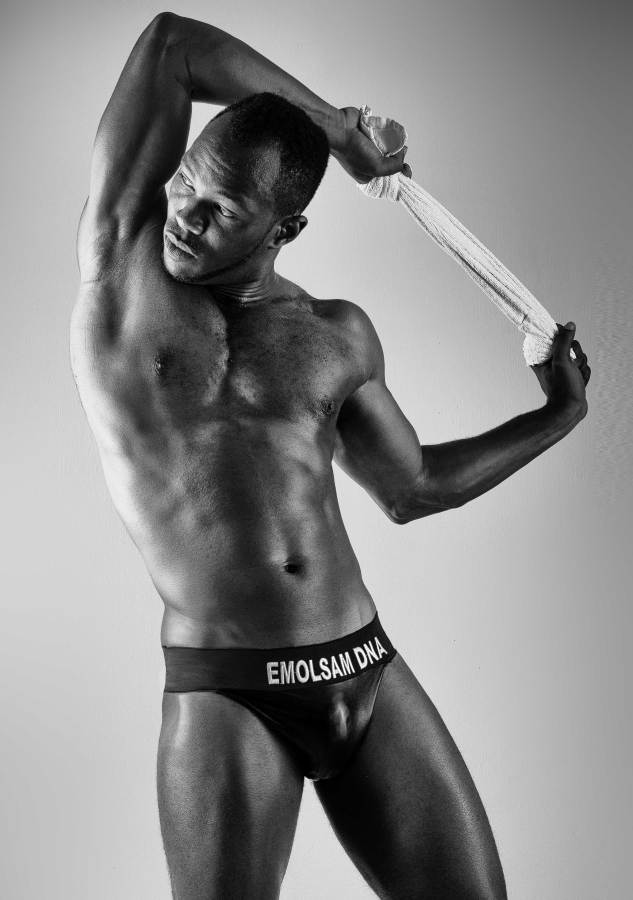 Comfort
"Our pieces are made from light weight material which stretches to ensure that the underwear/swimwear is of good fit. In order to feel sexy in your underwear, it must be of good fit. It must hug your body in all appropriate places which in return enhances those parts that make a man stand out from the rest."
Purpose
"Our underwear suit the purpose they are made for; sexiness! Let's face it, bulge-enhancement and butt-hugging; briefs thongs and jockstraps, you've got all your masculine worries covered."
For more details head over to their site here.
So over to you guys. What are your thoughts on this new project? Are you ready to unleash your sexiness in this new line? Sound off in the message box below.
Photo credit: Giulio Molfese
satisfashionug@gmail.com