Conrad Roy/ Juliana Upclose & Personal Concert
Entertainment
Juliana Kanyomozi snags a Kora nod, becomes UN Global ambassador. See how she might walk away with $ 1 Million
By
|
This is certainly one of the best years of Juliana Kanyomozi. Just after causing a stir all over the continent, with her spectacular performances on Coke Studio Africa, she is making bigger news. The 'woman' singer has landed a nomination at the Kora Awards 2015 in the category of Best Female artiste from East Africa. Irene Ntale was nominated in the same category while Eddy Kenzo was nominated in the category of 'Best Male artiste from East Africa.
If any of these three wins, they'll walk away with $ 50,000. This financial reward will only be given to award winners who are in attendance at the ceremony with absent artists awarded the trophy alone. Kora said only artistes who have been voted as best of their region on the continent will be eligible for the Best Artist of the Continent trophy and prize. The organizers of pan-African music awards, Kora Awards, early this year revealed that the winner of the Best Artist of the Continent at the 2015 edition of the award will receive a grand prize of $1 million.
This year's edition, targeted at celebrating excellence in musical artistry in Africa and Diaspora, has 27 categories across regions and genres, and a monetary reward associated with each trophy. The event will take place on December 13 in Windhoek, Namibia.
Shortly after the announcement from Kora, Juliana took to her Facebook page and shared more news. The singer is a new UN global goals ambassador.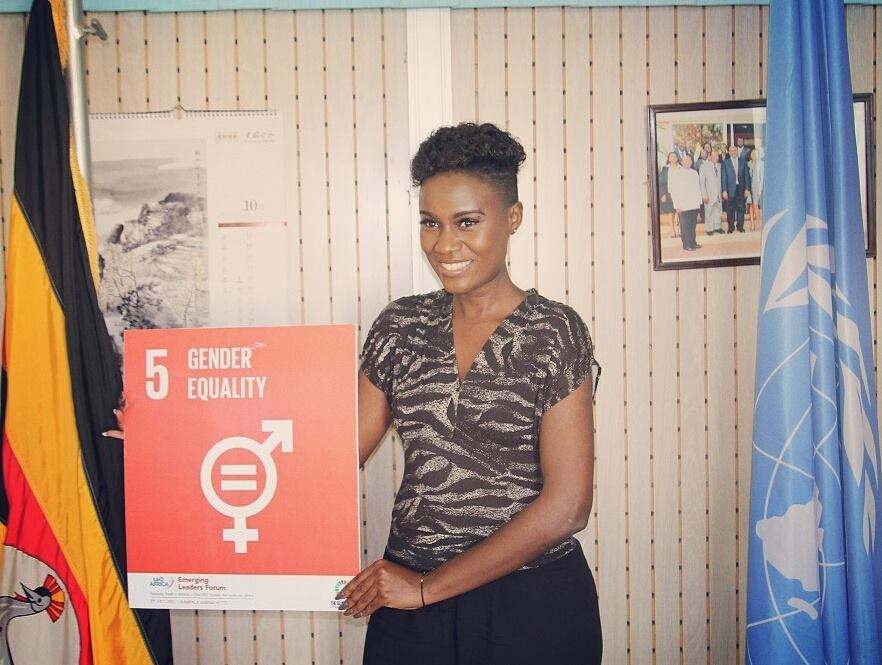 I am delighted to let you know that i have accepted an invitation from the United Nations in Uganda to become a Global Goals Ambassador.
I will be championing Goal 5 – Gender Equality. I am deeply humbled by the opportunity to serve fellow women and champion their cause at this level.
As many of you are aware, world leaders converged at the United Nations General Assembly in New York in September and committed to the 2030 Agenda comprised of 17 Sustainable Development Goals (SDGs) also known as the Global Goals.
We cannot succeed if one half of the population is treated better than the other half. Let us be the generation that ensures that boys and girls, women and men have equal rights to meet their needs by 2030. Let us be the generation that achieves Gender Equality and empowers all women and girls by 2030.
For more information about Global Goals please follow link below
Congratulations Juliana and more to Irene Ntale and Eddy Kenzo.
satisfashionug@gmail.com