Fashion News
Kampala might have a Fashion Week this year after all
By
|
Just like Joram Muzira intimated to us in his interview last week, Kampala is headed to becoming one of the major fashion cities on the continent. If the news we got wind of is anything to go by then this is certainly not far from true.
Kampala has had a tumultuous time with fashion. Back in the days in the early 2000s, things were a little bit better. We had almost five major fashion designers in town who were showcasing all over the continent. We had the Uganda international fashion week as well and it was run by fashion designer Santa Anzo. Only the gods know what happened to that great initiative.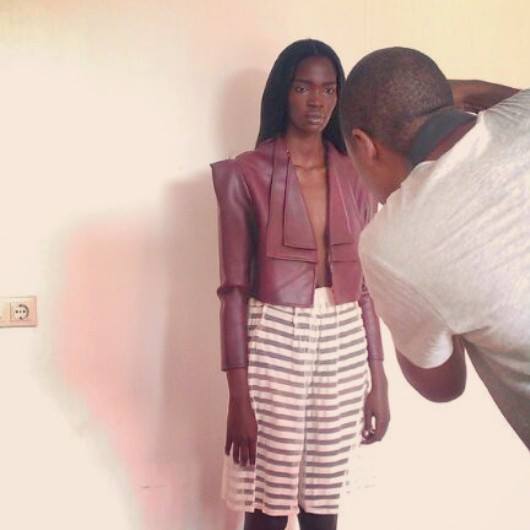 Aamito being photographed by Martin Kharumwa
A few years a go we had a 'Kampala Fashion Week' which was fronted by Gloria Wavamunno. I'm not sure if it is her returning yet again. If it is then we are in for a great experience. Gloria is one of the top fashion designers on the continent. Uganda might just not be into her stuff but down in Johannesburg, she is sort of worshiped. Enough of the wishful thinking!!!
According to their facebook page," KFW (Kampala Fashion Week or KLA Fashion Week) is an organization set  to promote Ugandan and African Fashion designers in a global market. This company has been created to support and strengthen Uganda's and further other East African countries reputation for developing design excellence. Assisting in the growth and economic impact of the designer fashion industry, enhancing the vast cultural and creative talent our Country and Continent has to offer."

The facebook page also shares some behind the scenes images of Aamito being photographed as the face of Kampala Fashion Week. This is a great initiative indeed. It's just one of the ways we can develop our industry.
satisfashionug@gmail.com