Entertainment
Kenyan Singer Krg The Don Talks Life, Music and His Clothing Line
By
|
He's one of the most enterprising Kenyan singers, with a music label and clothing line under his belt. However, Krg The Don started out as a humble DJ. He sat down with us to share how he chose his stage name and why Ugandan music is so different from that from Kenya.
Krg The Don, why did you choose that stage name? What's your real name?
Krg is from my real name Karuga Kimani and I chose it because it's easy.
You started out as a DJ doing it as a hobby but later went to studio to make your first record. What interested you to become a recording artist?
I have always had passion for music and after Deejaying for sometime I decided to make my own music.
As a new artist, how easy was it for you to start your own music label?

It was easy for me because I was already prepared. I'm a boss and making boss moves is my thing. I'm one of the artists under my label. We have also signed Arrow Bwoy, Proff, Bandana and another artist that we are about to announce soon.
What was your experience working with Fidempa? And how has your collaboration with him been received so far?
It was a good experience because we have had a great vibe since day one and he's my boy, so the studio session had real chemistry. So far the song is doing great it's a big tune back at home and it's going cross the border.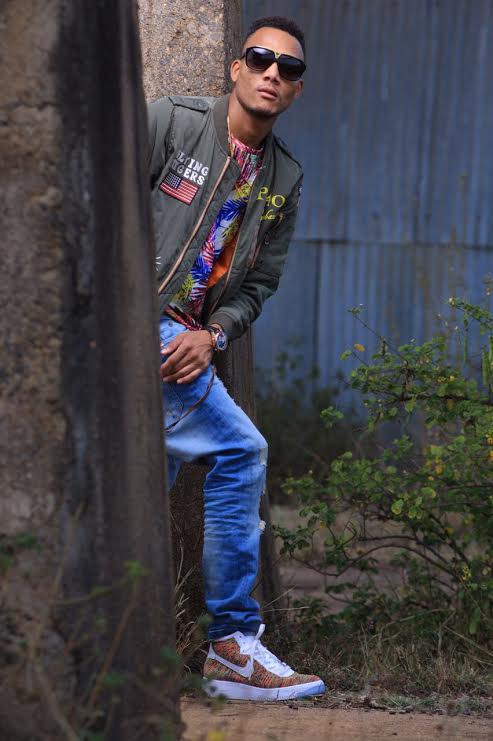 How would you compare the sound of music in Kenya with that of Uganda?

The sound is different. Kenya we are more diverse while here in Uganda you guys are into dance hall.
Who are your favourite Ugandan artists?
My favorite Ugandan artists at the moment Voltage music they have a very fresh sound, chameleon, Bebe cool and a lot more.
Any plans of performing in Kampala?
I like to do it big so of course Uganda should be ready for the Don killing it in one of the biggest shows soon.
You run a clothing line. Why did you decide to tap into fashion?
Yes I run Lobos wear . And I decided to tap in to the fashion industry because I love to look fresh and guys wanted to know where I get my clothes. So I decided to bring create Lobos wear.
What does the fashion line deal in?
The fashion line deals in fresh male and female clothing plus kids wear too. We have a physical store in Nairobi and will be online soon. For now you can find us on social media Lobos wear.
What are some of your favourite pieces in the line?
At the moment it is my new line of jackets, shoes and shades.
Have you always been interested in fashion?
I have always been interested in fashion I love to look clean and fresh so it's something that has always been in me.
Lastly, what are you working on right now?

I've just finished my media tour in Uganda and managed to work on a video and a few collaborations. I guess my fans should just be ready for a huge surprise.
satisfashionug@gmail.com