Men's Fashion
Men's Style Tip: A Double Vent Suit Jacket
By
|
By Pierre Stanley (Stylist Gazette)
A suit is a complex piece of art, there are many components of it that need to be considered when picking one that suits right for you. One of them are the vents. Vents are the "slits" or openings that are at the back of the suit jacket, blazer or sport coat. There are 3 classifications of vents – no vent, single vent, or double-vent and they have major differences in terms of aesthetics and functionality.
It's important to note that regardless of the vent type, the vents should lay flat and be perpendicular to the ground. There should not be any tugging or flares outs when you're standing normally. In this article, I'll be going over the double-vent suit jacket.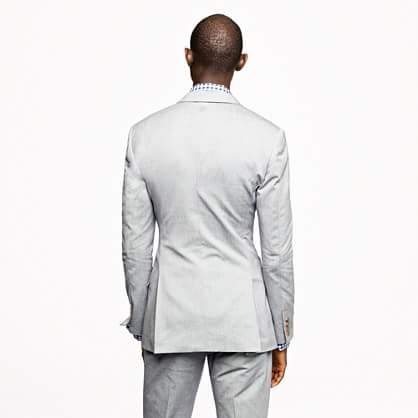 A double vented jacket consists of two slits near the sides of the jacket. It is a great overall style that is pleasing aesthetically and has the highest functionality out of the 3 vent styles. Unlike the no vent and the single vent, the double vent has slits near the trouser pockets which allow for easy access to your trouser pockets without any bunching all the while keeping your buttocks covered.
Of course, this lack of bunching reduces any type of creasing or wrinkling at the back of your suit. The side vents also reduce the occurrence of wrinkling or creasing when you're sitting down. Men who prefer double vents are willing to show off their individuality. They enjoy standing out and being seen as more fashion – concious, discerning and sophisticated.
Follow Stanley on Instagram @stylistgazette
satisfashionug@gmail.com