Experiences
My First Christmas Away From Home Was Awkward – Krina Styla
By
|
I'm Christine Lynghamar Kia (Krina Styla on Facebook and Instagram), a mother of two living and working in Sweden.  I'm a fashion stylist. I'm in Sweden right now where I have returned from a trip to Uganda where I had been to attend the Abryanz Style and fashion Awards (I won by the way). I live near a beautiful and green city called Malmö. It is Sweden's third largest city and home to the Øresund Bridge, which gives us such easy access to Copenhagen where there's also such an impossibly chic sense of style on the streets and a merrier mood. Gotta love Malmö!
I come from the northern part of Uganda called Apac district but was born in Kampala. I lived half of my time in Apac and the rest in Kampala until I moved to Europe in 2012. I moved here to support my Danish husband who was being transferred back after staying and working in Uganda for a while. The move also synchronized with our plans to start a family and give it as stable a life as possible. Personally, I desired to develop my styling skills and pursue a sustainable international career in fashion so moving to Sweden made sense.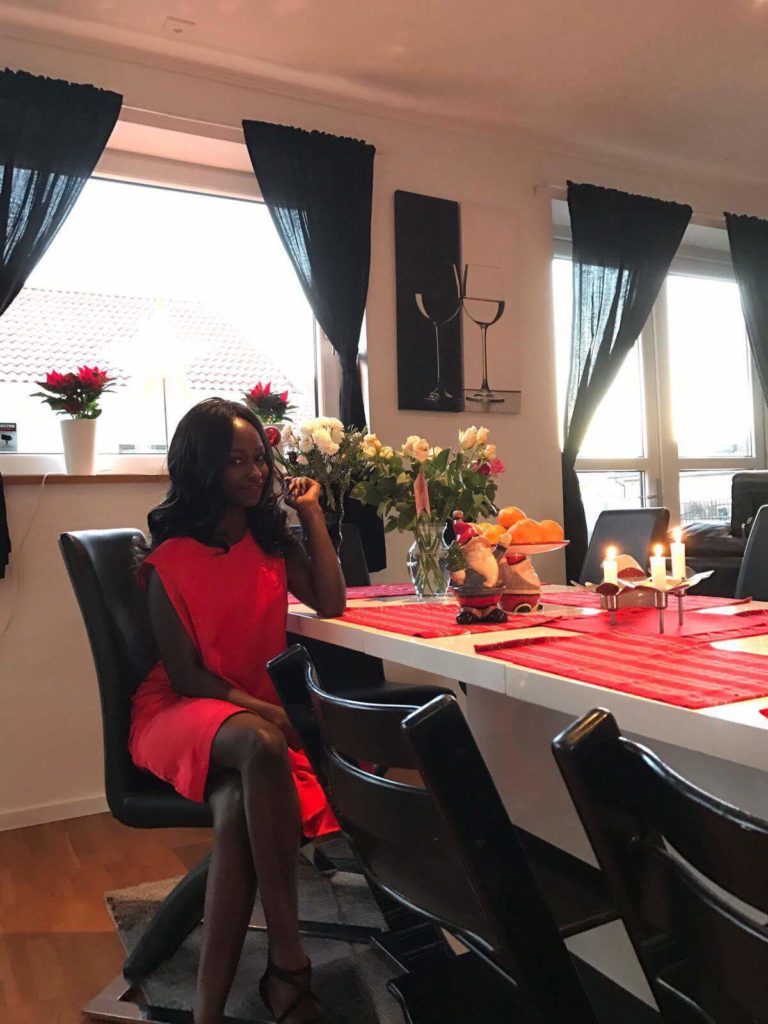 When I was a child Christmas was a special celebration. It was amazing, I remember every detail of it. My family didn't have that much but we made the most of it. We usually ate sweets and had sodas only on Christmas day. After, we would go and watch a movie. The feeling of looking at a TV screen for the first time in a whole year was always exhilarating. I always looked forward to that day. It was pretty much the same when we grew up and I moved to Kampala. Kampala is usually busy during the holiday season. It's like the parties never stop right till January. Right now, I won't deny I don't feel the same about Christmas day.
I've celebrated Christmas day four times here so far and this year will be the fifth. My first Christmas was really awkward. I found it utterly boring and shockingly poles apart from the one I grew up enjoying in Uganda. In Uganda, it's always party on Christmas day and lots of fun with the entire family. Here in Scandinavia, it's usually quite cold and few family members come by.  My first one was with exclusively my closest family which was at the time not big at all. We cooked a nice dinner, exchanged gifts and I had one glass of wine and slept early. You're only allowed to drink one glass of wine and that's it because it is the tradition.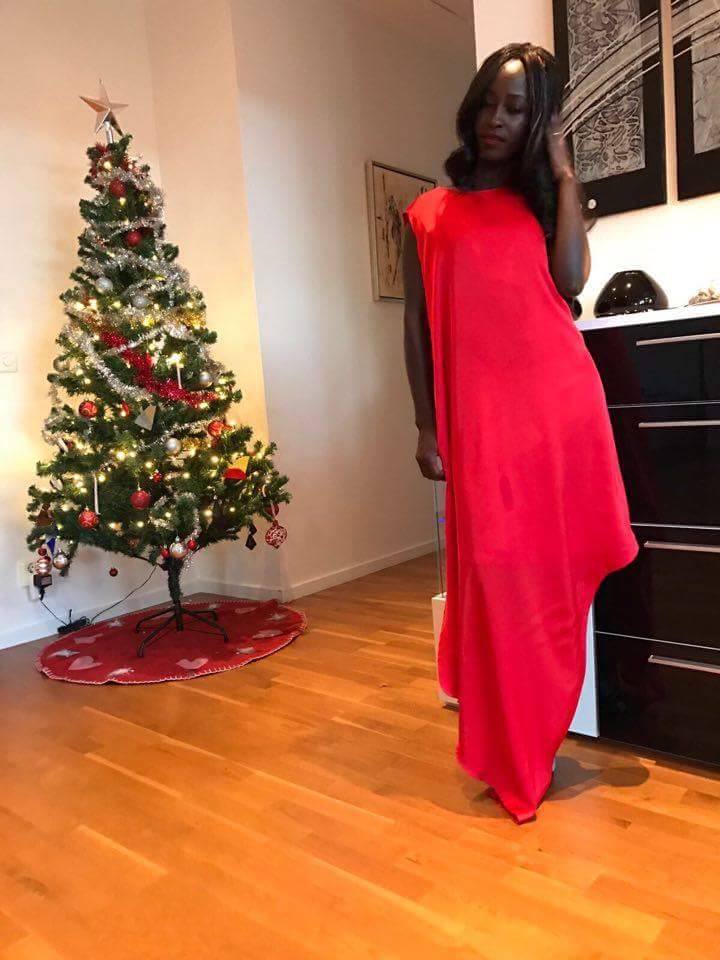 The worst thing about staying away from home for me is the constant comparison I do between the Swedish Christmas days and Ugandan ones.  When Christmas comes, I'm incessantly reminded of how so different they are. I'm reminded of just how much merry making happens during Christmas in Uganda, the joy, the drinking till late, the anticipation of rocking your little nice dress to church and connecting with long lost relatives and friends. Yes, Christmas in Sweden is a good catalyst for homesickness.
After these few years, I've learned to enjoy it here, especially with the kids around. My kids are young and love the tradition already, well because it is all they know. Unfortunately, my busy schedule has never allowed me to visit home during the season, something I would love to do for them. I'm sure they'd love to see how it's done in Kampala. I hope to do it next year.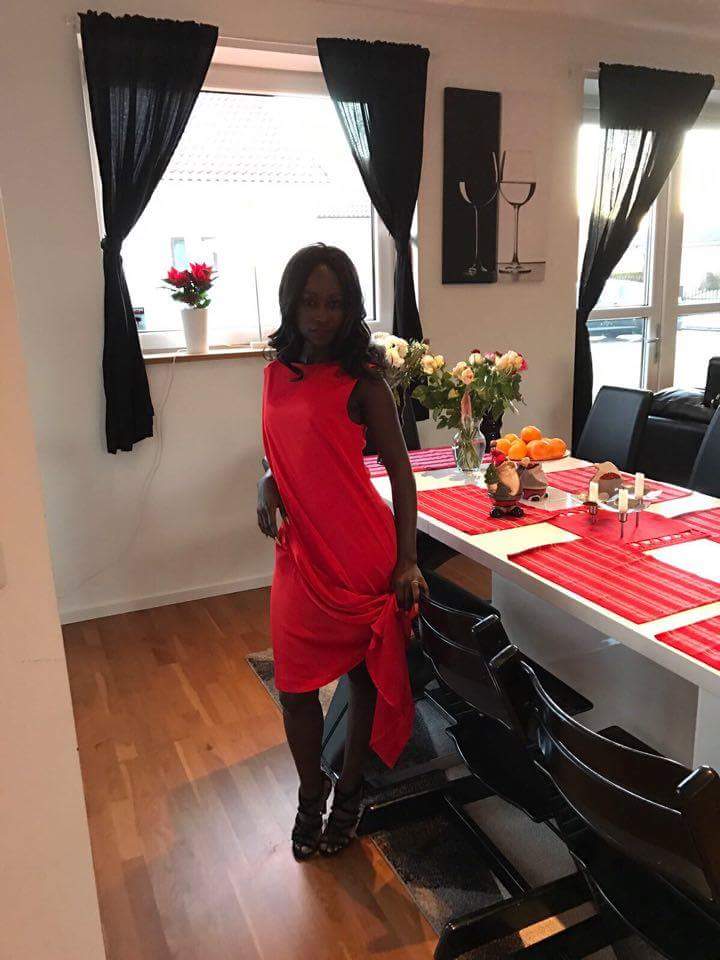 That said, there are a couple of things I love about the celebration here. I really love the way the Christmas spirit is cultivated during the last months of the year when everyone puts Christmas lights around their houses and candles in the evening. Shops and streets are opulently decorated and people seem a lot happier on the streets. It helps lift your mood easily.
I'm doing something very special this year. I intend to throw a very Ugandan Christmas party if there's such a thing. I'm going to cook a Ugandan buffet with pilau , beef stew, matooke and binyebwa which I carried from my recent trip to Uganda and share it with my Ugandan friends I have invited over. I feel like it is high time I showed my kids a different kind of Christmas that's much less mundane, garnished with some traditional Danish dishes like Krystkål, Æbleflæsk and lots of expensive gifts. I want to show the kids that it's much more than being gifted the latest I-phone.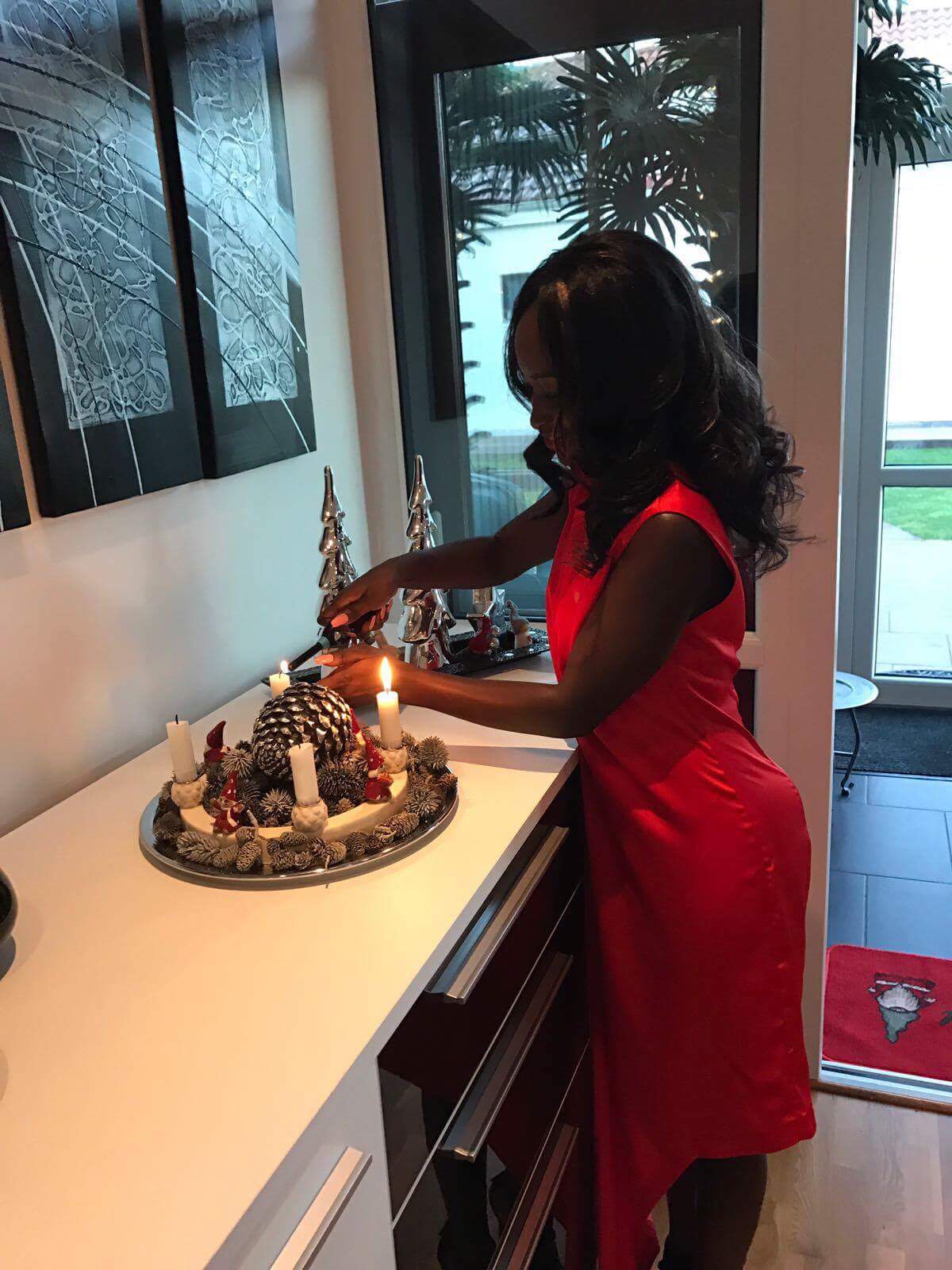 I would trade what I have here for what we usually had back in the day. Meeting old friends and relatives. The big family parties. Christmas at home is indescribable, I miss it and will make the most of it next time I get the chance to celebrate it there. For now, I'll make the most of what I have now.
Merry Christmas!
Christine is a Ugandan fashion stylist living and working in Sweden.
satisfashionug@gmail.com