Style
My Style: Angela Kibuuka – Day 3
By
|
Angela describes herself as a creative person. "I love creativity and pushing my craft senses, " she shares. She's a student at Georgetown University in Washington D.C and also doubles as a fashion blogger. She uses her blog Style Synopsis, as an outlet to share her passion for fashion and style with the rest of the world. "My blog is a button on a garment, an avenue on the road to my styling success. Styling different outfits is second nature to me and I thoroughly enjoy the process."
Her dream is to pursue a career in fashion.
Now this Paris printed t-shirt that I picked up in a souvenir store when I visited Paris has been sitting in my closet for a while. I had to think of a way to make it a statement piece so I paired it with my mom jeans to create an 80's look. Now to make the look even more elegant, I added my So Kate heels for a sophisticated eye-catching allure. My Rebecca Minkoff love crossbody bag always adds an exquisite flare to my looks so it was a no brainer for this look.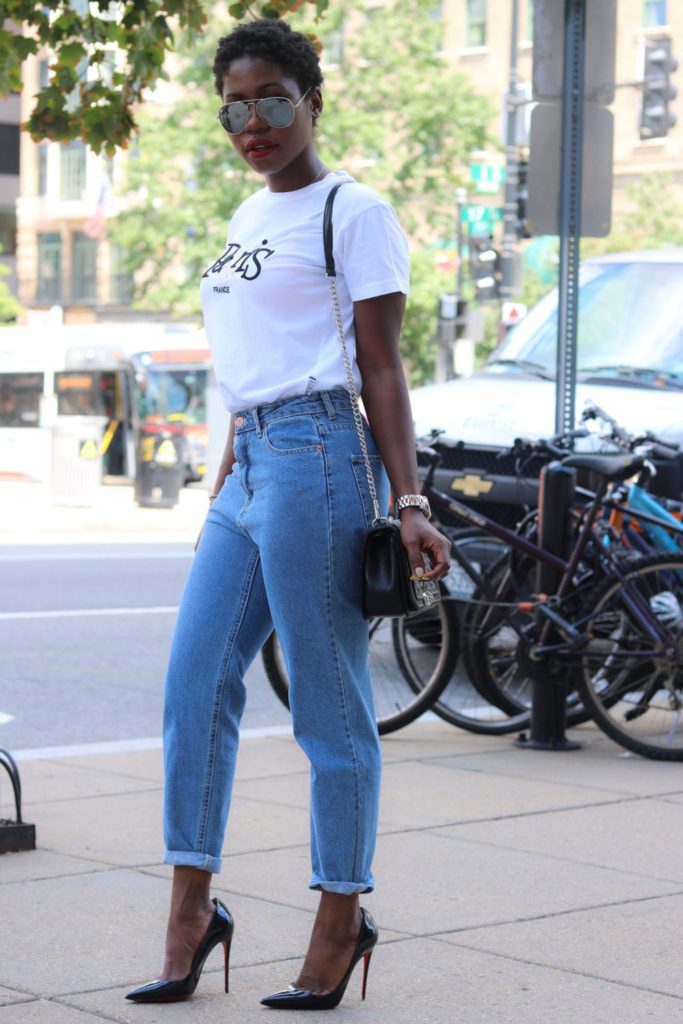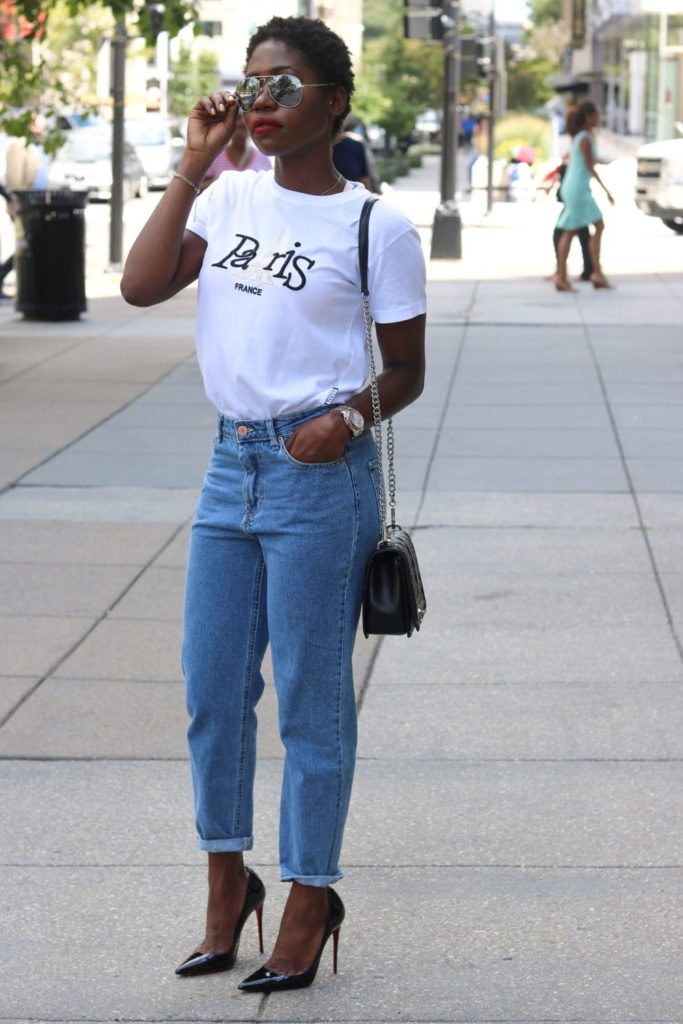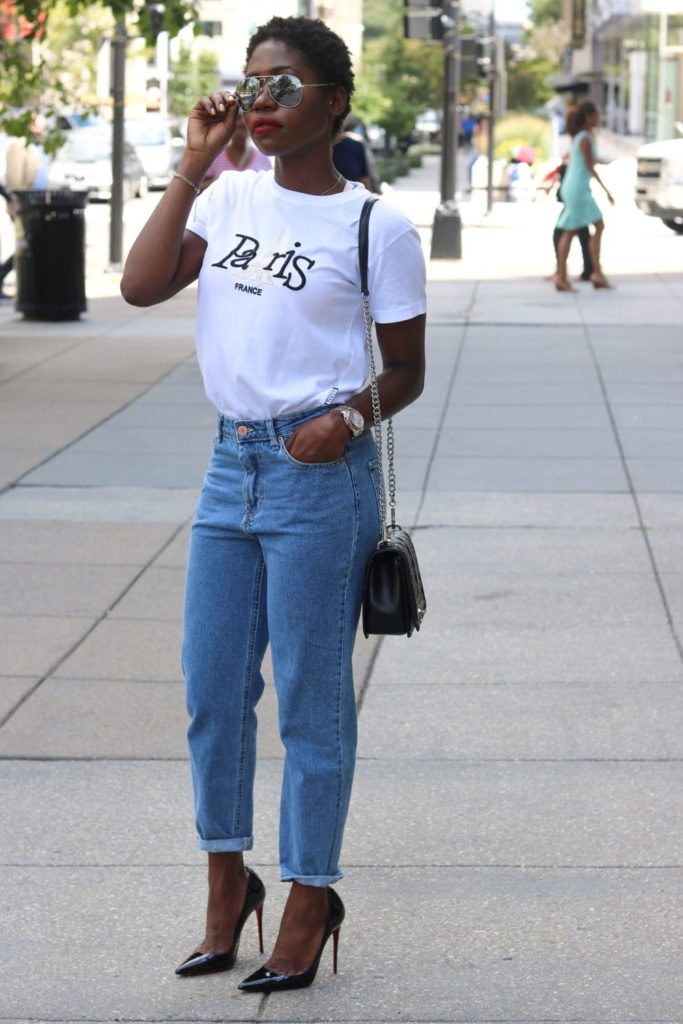 What are your thoughts on Angela's look today? Sound off in the message box below.
Check out her fashion blog Style Synopsis and don't forget to subscribe.
Do you wish to be our style star next week? Drop us an email.
satisfashionug@gmail.com