Style
My Style: Angela Kibuuka – Day 4
By
|
Angela describes herself as a creative person. "I love creativity and pushing my craft senses, " she shares. She's a student at Georgetown University in Washington D.C and also doubles as a fashion blogger. She uses her blog Style Synopsis, as an outlet to share her passion for fashion and style with the rest of the world. "My blog is a button on a garment, an avenue on the road to my styling success. Styling different outfits is second nature to me and I thoroughly enjoy the process."
Her dream is to pursue a career in fashion.
I thrive when am in a maxi dress that is flattering and has the perfect fabric for humid temperatures and the right colors for a bright day. This maxi makes it to the top for me when it comes to selecting a maxi that is comfortable and stylish. I am a sucker for anything stylish but not over the top. I recently purchased these slide sandals and I have to say, bingo. They are very comfortable and versatile. I know some of you might think all slide sandals are comfortable and what not but actually not all of them are. Slide sandals with soft bottoms that are not too harsh on the soles of the feet are super comfortable. Remember not all sandals are made that way.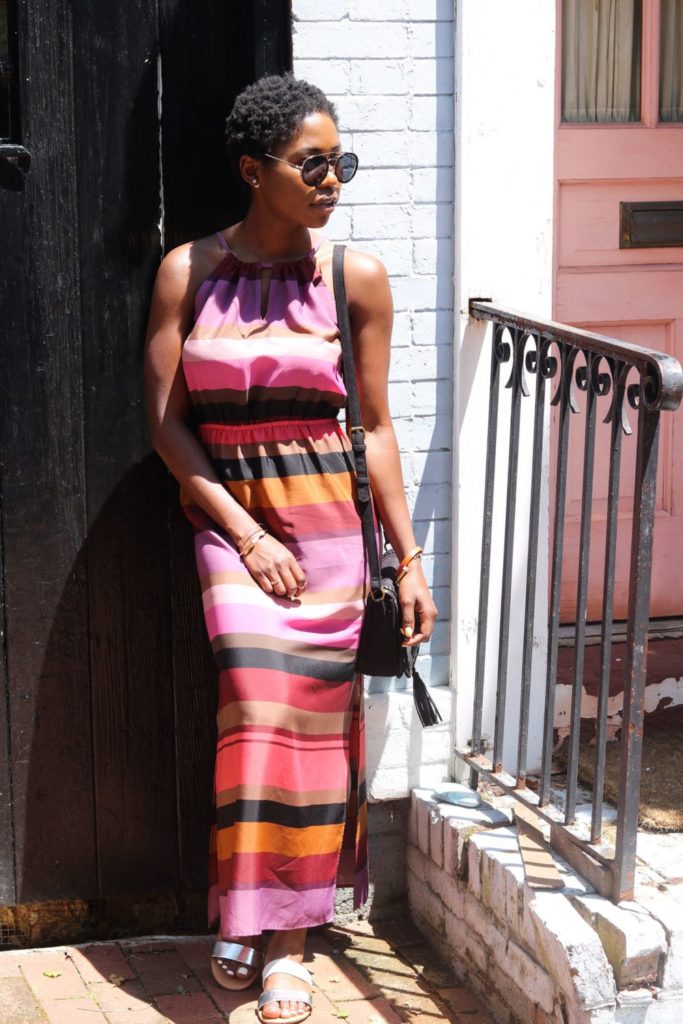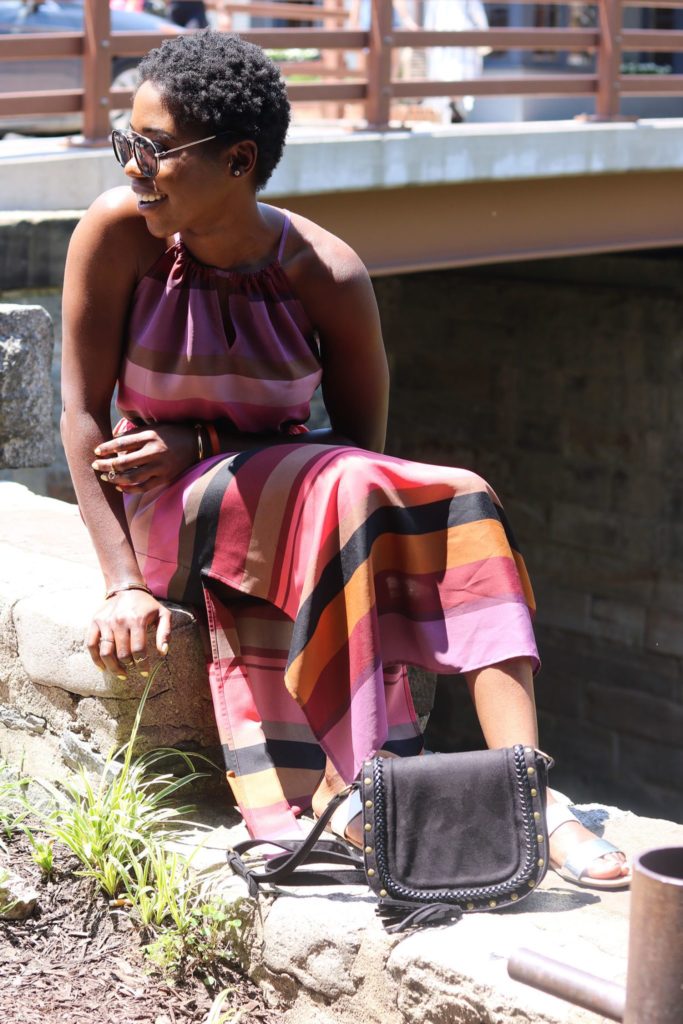 What are your thoughts on Angela's look today? Sound off in the message box below.
Check out her fashion blog Style Synopsis and don't forget to subscribe.
Do you wish to be our style star next week? Drop us an email.
satisfashionug@gmail.com