Style
My Style: Mercy Adrea – Day 2
By
|
Mercy Adrea is a Ugandan Law and Business student living and working in Dublin, Ireland. Fashion to her is a form of expression, and being able to share a message without actually saying a word. She describes her fashion sense as 'subtle', but isn't afraid to get wild sometimes. "It's all about the mood," she says.
Her style icon is Sarah Jessica Parker thanks to 'Carrie Bradshaw's love for shoes and Sex and the City, the series. "I'm a huge fan of the show, and also the 1930's." "My mood inspires my style choices, "she adds.
Lately I have been obsessed with the idea of monochromes. I'm wearing a single colour from head to toe just to see how elegant and not so over the top it comes off. Less is definitely more when it comes to single colour palette looks.
Quick tip, do not overdo it with jewelry, it'll come off as tacky and trying too hard which we would not want.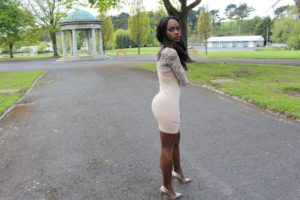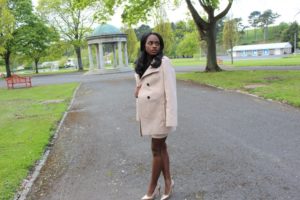 Dress – Awear 
Jacket – River Island
Shoes – Penneys
Check out Mercy's blog here for more fashion.
What are your thoughts on Mercy's look today? Sound off in the message box below. If you wish to be our style star next week, do get in touch.
satisfashionug@gmail.com