Style
My Style: Olav Arthur Mburu – Day 7
By
|
I'm Olav Arthur Mburu. I live and work in Nairobi, Kenya. I am a personal style and lifestyle blogger at The Lifestyle Spread. The Lifestyle Spread is a blog where I showcase my personal style and lifestyle travels to my readers and followers. I work with a vast number of brands to bring the best out of their campaigns and also show my readers what's happening in my constant changing life.
My style changes all the time. I am very versatile but mostly clean and dapper looks work for me all the time. My style choices are inspired by colour, prints, weather situations outside, seasons and my mood as a whole. I shop on online platforms, thrift shops, physical designer shops and local designers as well.
My style icon is definitely James Dean.
Since the sunny weather is still thriving strong I recently decided to wear more short sleeved shirts and rolled up trousers (let those ankles breath yo!!😂). For this look I wore a navy blue printed short sleeved shirt which I matched with rolled up lime green trousers, black sunglasses and grey trainer shoes.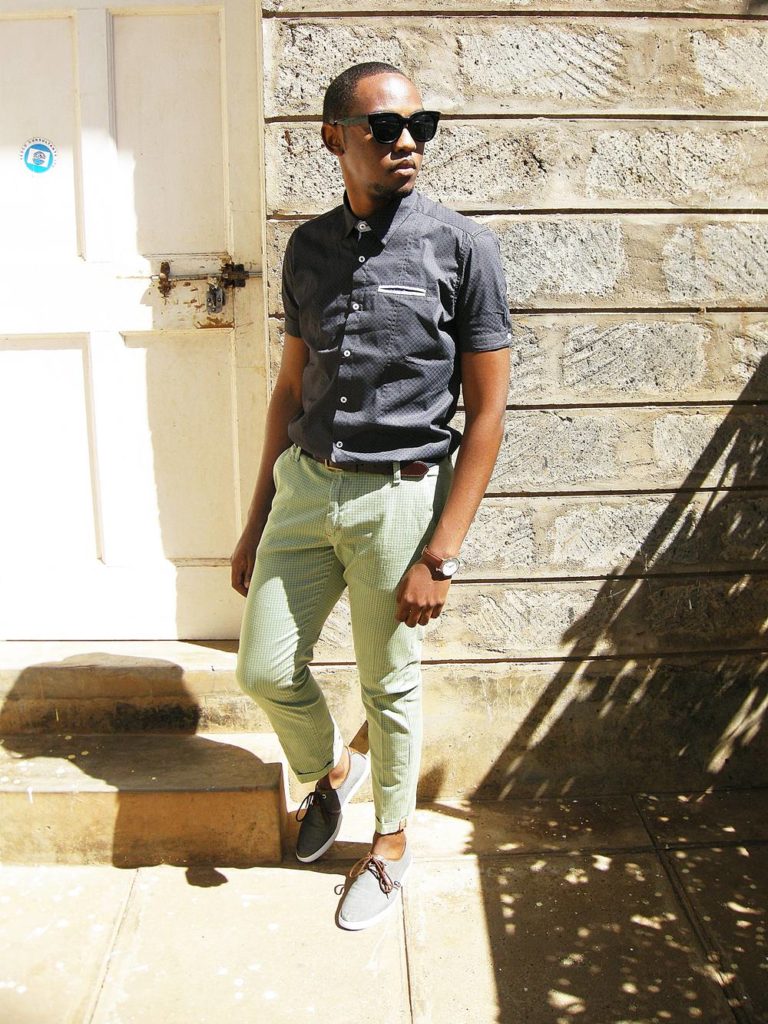 See his sixth look here.
What are your thoughts on Olav's look today? Sound off in the message box below.
Check out his lifestyle blog The Lifestyle Spread here.
Do you wish to be our style star next week? Drop us an email.
satisfashionug@gmail.com