Fashion Photography
Travel Light Starring Lamic Kirabo
By
|
"The whole concept of traveling light has never quite hit home with me, because I am a serial "just-in-case-packer" ie, I am going to take a really cute dress just in case I get randomly invited for a fabulous dinner party, and just in case I'll just take 2 extra in case something happens to the first one or my sense of style changes overnight,(the last time I traveled my suitcase rebelled against this habit and literally started falling apart) so for me finding great bags that fit a lot of stuff without looking ridiculously bulky and are great quality (can stand the extra weight) is always a home run. More heavy duty duffel bags like this one are extremely great for traveling because they fit a lot of stuff without looking overly bulky, and can because multi-functional when you are not traveling, from gym bags to a cute way to carry bulky stuff around.
When it comes to traveling I believe your outfits should focus on comfort, for me the foundation of a travel outfit is always sneakers, t-shirts and comfy jeans with lots of stretch, and from there if you still want to arrive looking fierce wherever you are going you can dress it up. A great way to do this without killing the whole point of the comfort is finding great statement jackets, bomber jackets are a huge trend right now and are a lot more comfy and warm than leather or even denim, and they always look great on super simple casual looks, from your basic jeans and tees to slip dresses, to make it even more dressy add a simple necklace that won't give you too much of a hustle wearing is great, and as usual Ziko Afrika always on call with those!"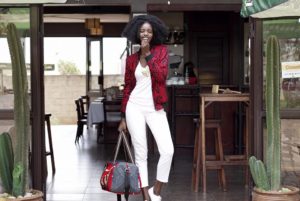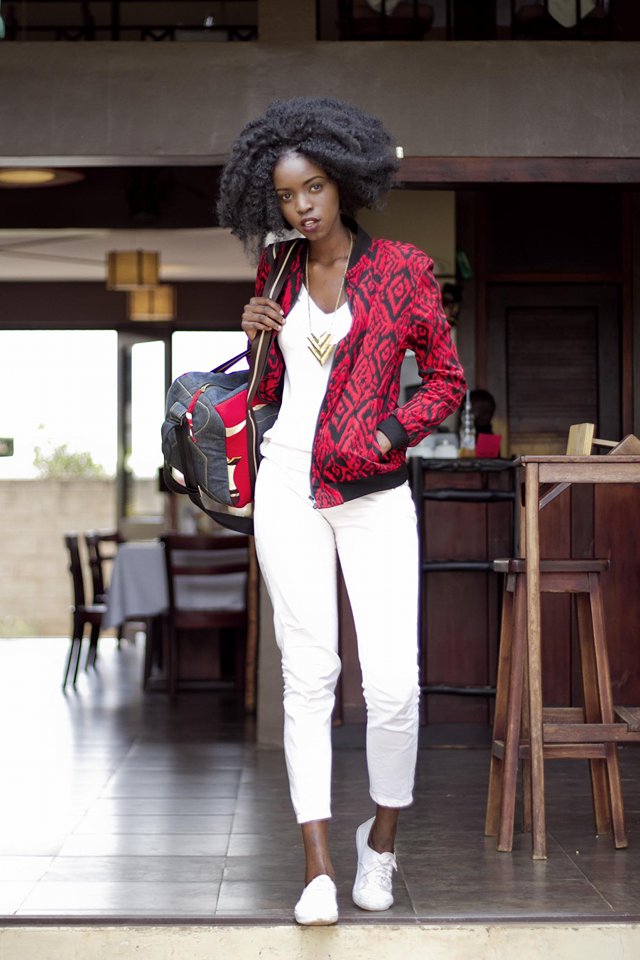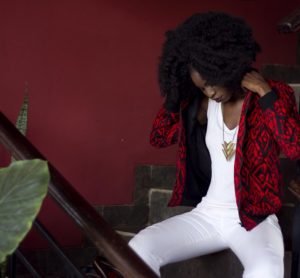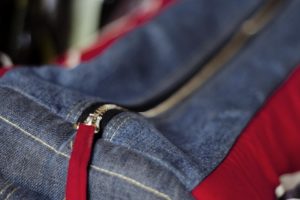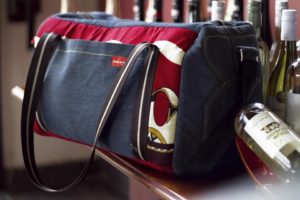 Bag & Jacket by Sylvia Owori
Photographed by Tweny Benjamin (@tweny_moments)
Check out Lamic Kirabo's blog here.