Men's Fashion
Trend Alert: This Brand Wants Men To Wear Rompers
By
|
What is your idea of a trendy one-piece for men? A two in one outfit, top and bottom that's comfortable to wear. Thanks to RompHim, a new clothing brand, men are about to wear rompers.
A romper or playsuit is a loose one-piece garment combining a shirt and shorts. It's a very popular getup for women who love to bare their legs.  RompHim is a hairy-leg-baring, manly take on the romper.
But women who wear rompers and jumpsuits know that looking elegant and chic is super easy, until when you have to use the bathroom. You either have to take the entire thing off or you'll pee allover yourself. ACED Design, the creators of RompHim have done something to combat this little logitical issue, adding a zip fly onto the men's version of the romper.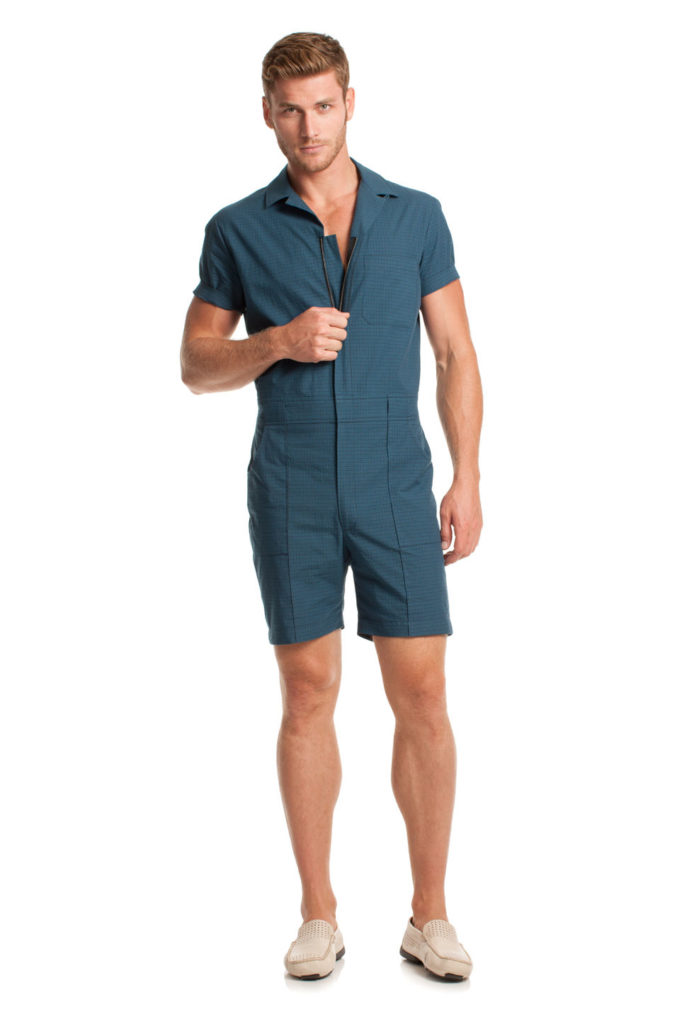 Just like all things men, the idea of making this romper was conceived over a bottle of beer.
"We were sitting around drinking beers one evening and got to talking about the men's clothing options out there," the business student founders reveal on their Kickstart page. "Everything was either too corporate. .. too fratty… too 'runway' … or too basic.." Why wasn't there anything out there that allowed guys to be more stylish and fun without also sacrificing comfort, fit and versatility?"
The RompHim romper will come with all the popular men's wear design elements, like pockets, an adjustable waist tab and the best part, a zip fly. It will also come in fashion-forward shades like chambray and paint splatter, and will retail at $119. The kickstarter page goes on to promise that it will "turn heads and break hearts".
Well, do you think this romper is worthy a try? Sound off in the message box below.
satisfashionug@gmail.com