Style
Trending: Bold & Graphic Stripes
By
|
Stripes can't be considered a fashion trend in the real sense of the word, well because, they've been and will always be around, just like denim. This season's play on this classic print is bigger and bolder than ever, taking us back to the '60s, in more ways than one. From the classic white and black stripes, horizontal, vertical to the colour-blocked graphic stripes, all stripes are now in. It's high time you earned your stripes, just like all these Instagram stars who're making us drool with envy every time we open our newsfeeds.
Much as they're cool and interesting to look at, stripes can be a tad tricky to wear. Horizontal stripes tend to make the wearer look wider, and a tad unflattering. But, all that aside, it gets less scary, when you learn to play with proportions and stripes can seamlessly work into your work, and casual wear.
Stripes can have a huge effect on your look, from creating a slimmer silhouette to elongating your body. Let's see some of them here.
– Mixing and matching different widths of stripes, can flatter any body type, don't buy into the belief that stripes are for a certain body type.
– Vertical stripes elongate the body, while diagonal stripes give the illusion of a slimmer silhouette.
– Thin horizontal stripes create a widening effect, especially if you have a slim frame and wish to not emphasize it.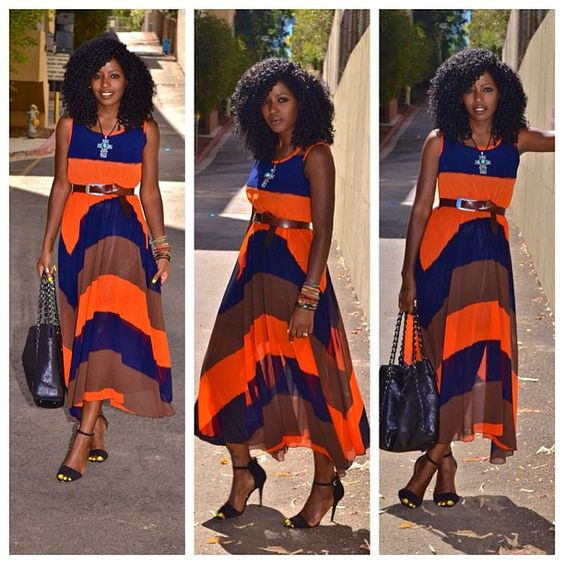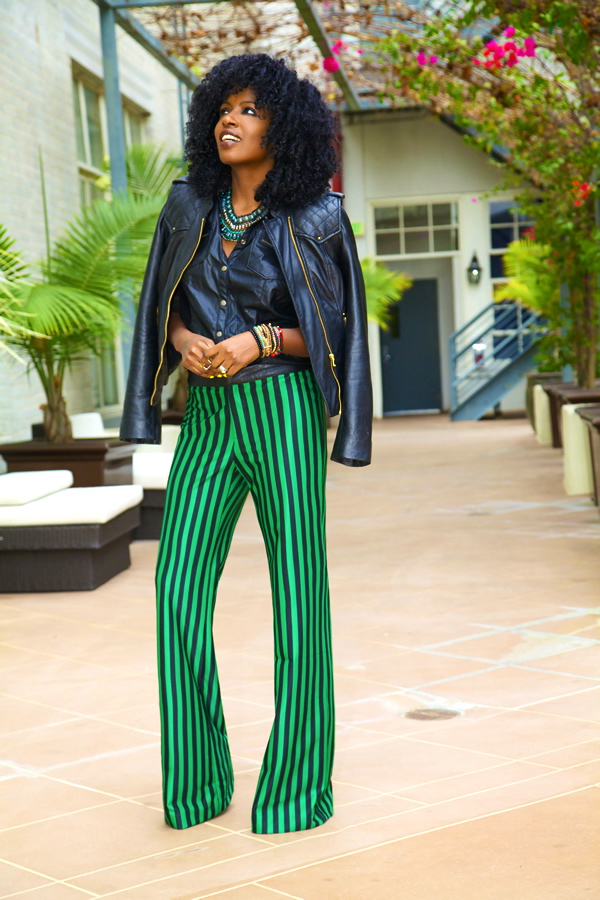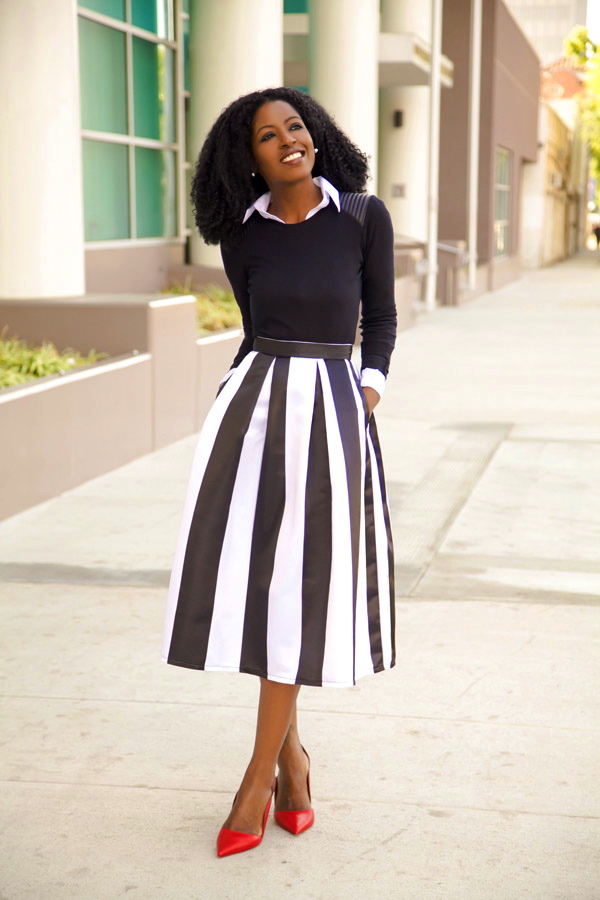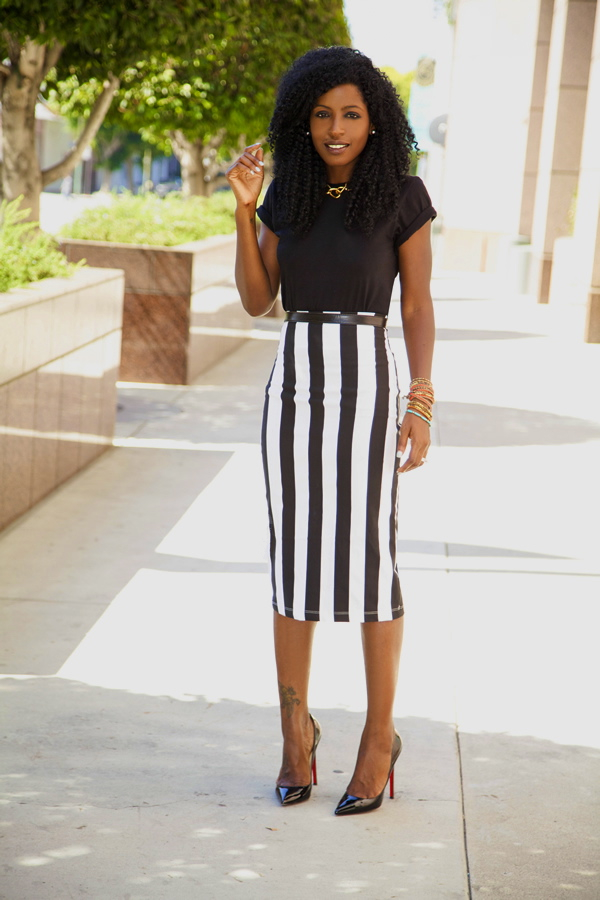 How to wear them
– Stripe on stripe
You can wear vertically striped tops with vertically striped bottoms, however this should be done only if you're wearing a suit (i.e. matching the jacket and trouser pants). Even at this, it's safer when the stripes are pin sized rather than bar sized; bar sized stripes give off an unflattering look to the outfit and could make you seem larger than you actually are.
– Horizontally striped tops and bottoms work very well together. Employ optical illusion techniques i.e. if you're heavier at your top than your bottom, wear slimmer stripes at the top and wider stripes at the bottom. This will give the illusion that you're same sized. Wearing paired items like pant suits that have an array of horizontal and vertical lines put together add some diversity to your pant suits and you don't have to worry about its work-ability.
– For work
Pairing your classic striped jacket/ blazer with a monochrome top and skirt is the ultimate work wear combo. Also, a striped pencil skirt paired with a crisp white shirt and pair of heels is another perfect work wear ensemble.
– Stripes with other patterns
This combination is very risky, but stripes reach full potential when they're paired with other patterns. If you pair a monochrome striped top with monochrome print bottoms or colors that are of the same hue the blend goes better and gives you a great overall look that doesn't seem mismatched.
This article first originally appeared in Full Woman Magazine/Saturday Monitor.
satisfashionug@gmail.com