Fashion News
Uganda will not feature on Season 1 of Africa's Next Top Model after all
By
|
After a very long wait (a really long one), Uganda was not listed among the countries the scouting team of Africa's Next Top Model  will be visiting as they search for potential models to appear on the show. The exciting new show which will be airing starting August will be following the live of 12 young girls as they strive to prove that they have what it takes to make it in the cutthroat world of modeling!
According to the www.antmafrica.com, the contestants will be trained by some of the top-modeling experts in the world. The experts  will teach them about fashion, runway skills, physical fitness and publicity. And the entire time the contestants will be living under one roof in a house that is equipped with cameras and microphones to record their every move, 24 hours a day, 7 days a week.
It is so sad that Uganda will not be featuring. However according to the show's facebook page, any hopeful model from any African country can take part. "We are not looking for country representatives," the page states. That means that our own Ugandan hopefuls have  to be in Nairobi on 14th July, 2013 when the scouting team will be in the city or Tanzania on an unconfirmed date.
The show will be hosted and produced by Oluchi, winner of the first ever Face of Africa search and will be shot on location in Cape Town. Oluchi is one of the most successful African models in the world. At age seventeen, she won the continent wide "Face of Africa" competition before moving to New York to work with Elite Models. She has gone on to international fame by gracing covers of international glossies such as of Elle magazine, i-D, Pop and Italian Vogue as well as being a seven-time Victoria's Secret Angel. Who else could be better fitting for the role of mentor other than Oluchi?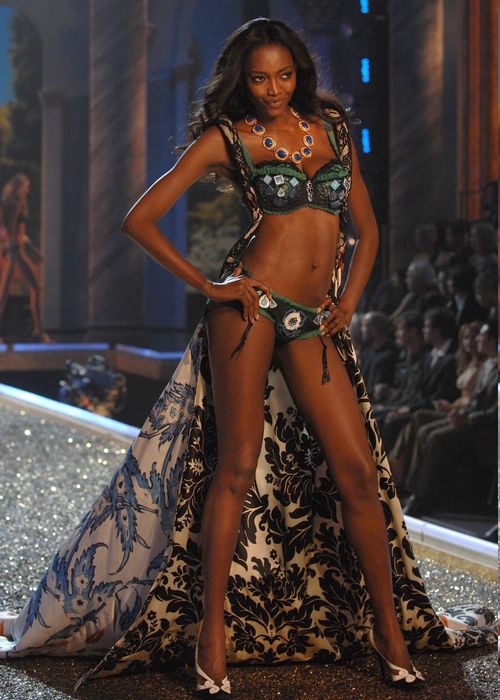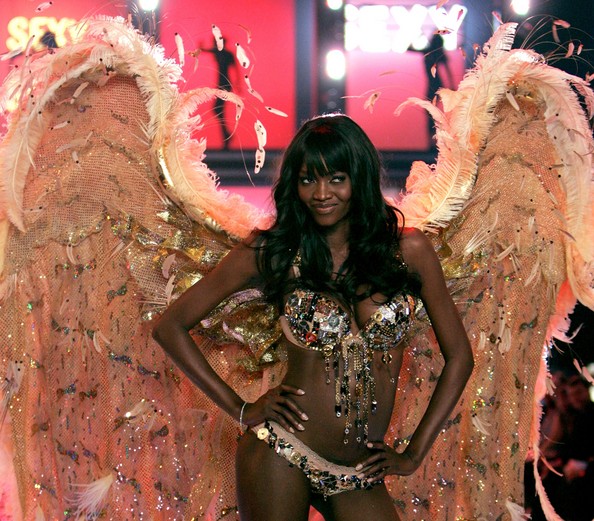 Oluchi walking for Victoria's Secrets. She joins stars such as Heidi Klum and Tyra Banks who have worked with Victoria Secrets before but now host their own TV shows.
ANTM-Africa is a spinoff show part of the Top Model series owned by American model and TV show host Tyra Banks. It is contracted to Lulu Productions, Oluchi's production company. We'll keep you abreast on more details as they come in.
satisfashionug@gmail.com