Access Films
Style
When in doubt, Wear a Kaftan
By
|
Truth is, nothing oozes elegance even when put together nonchalantly like a kaftan. It can be defined as a robe and tunic variant which has been around since the early days of civilization. Its silhouette has always been on trend, as it reeks of nothing but bohemian timeless elegance. "It's a tried and tested trend that's both stylish and decent," says Nyangoma Jane who sells her line of Kaftans called Kaftan Closet at Avemar Mall in Kampala.
This timeless piece can be worn everywhere from church, wedding, barbeque, night out and even to a black tie event. Nyangoma shares her tips on what to consider as you choose a kaftan to wear
Size
Kaftans come in a number of sizes and aren't one size fits all as you might assume. "They are available in medium, large and extra-large sizes, "she says. You've got to choose one according to your body shape. Also, it is cut not to accentuate your body shape. "The beauty of the kaftan lies in how free and easy it falls on the body, so it shouldn't be tight," she adds.
Function and choice
The detail or no detail of the kaftan matters a lot. A detailed one with prints is suited for casual events, while one with embellishments can do weddings.
Skin tone
Consider choosing one that suits your skin tone. "It wouldn't be a good idea for a dark skin toned woman to wear a kaftan in a colour like black. It's better to wear something bright and fun," she advises.
Fabric
The most popular fabrics are silk and chiffon. However, silk is quite pricey and so kaftans in the fabric are usually expensive. Both fabrics are soft on the body though.
Price
"The bead work on most of the kaftans here is done by hand, which makes the process of creating each one of them long. Thus the price," she says. Kaftans with embellishments are more expensive than those without. Prices range from shs 150,000 to shs 1,000,000 depending on the design, make and trend. "You can still find one at a lower budget from boutiques downtown. Just be keen on the quality," she advises.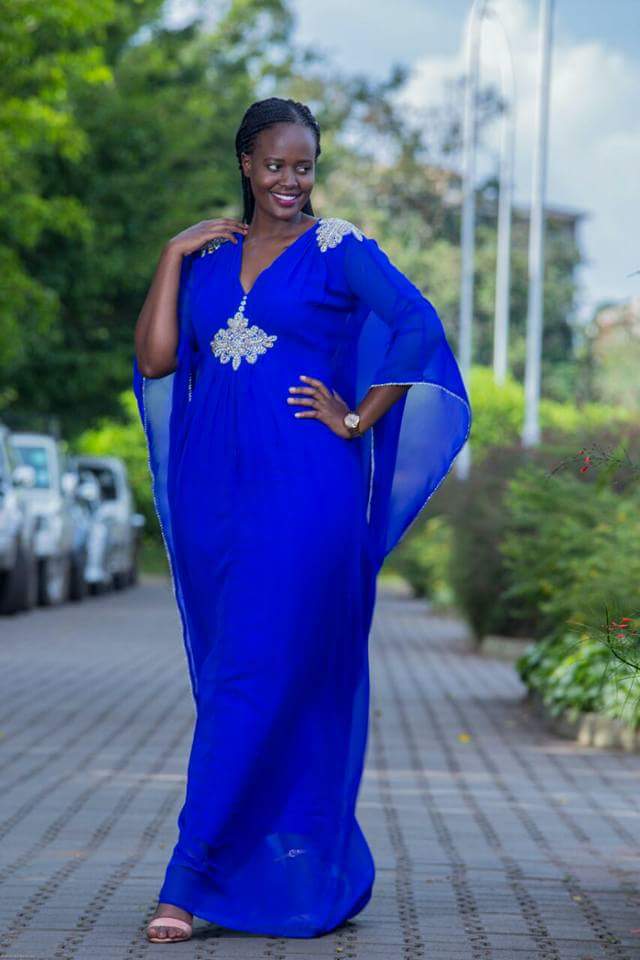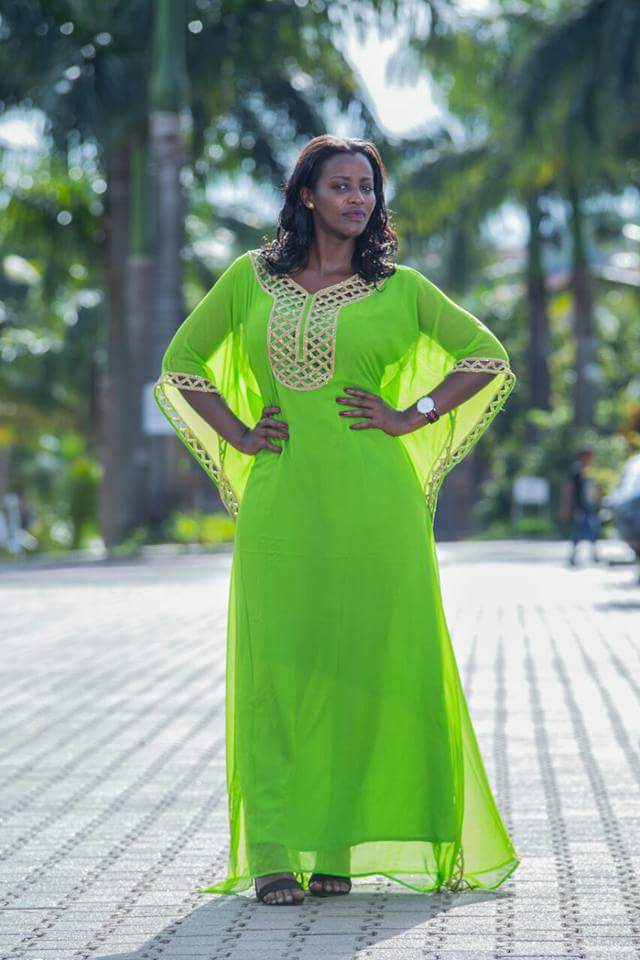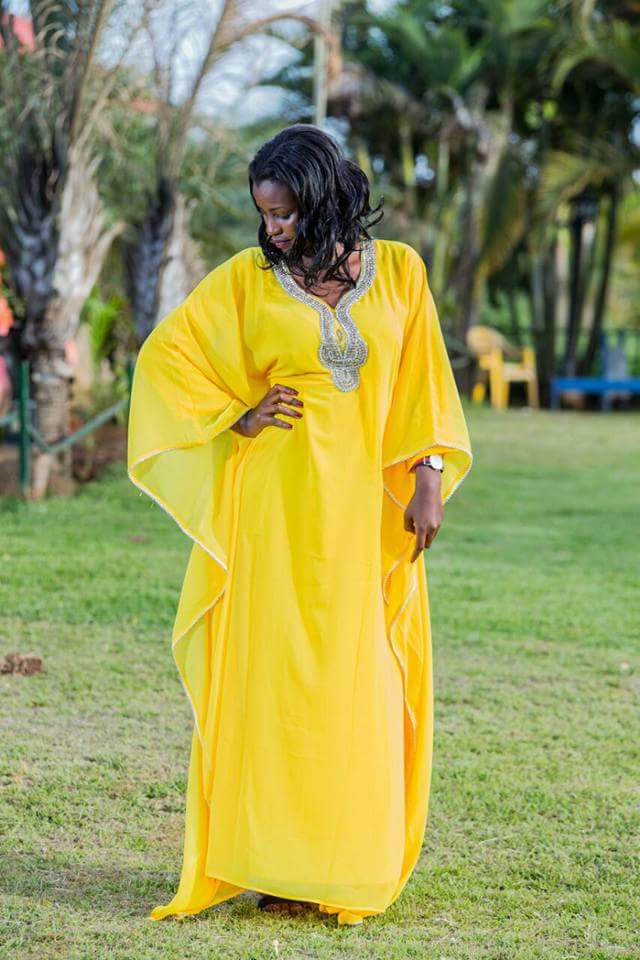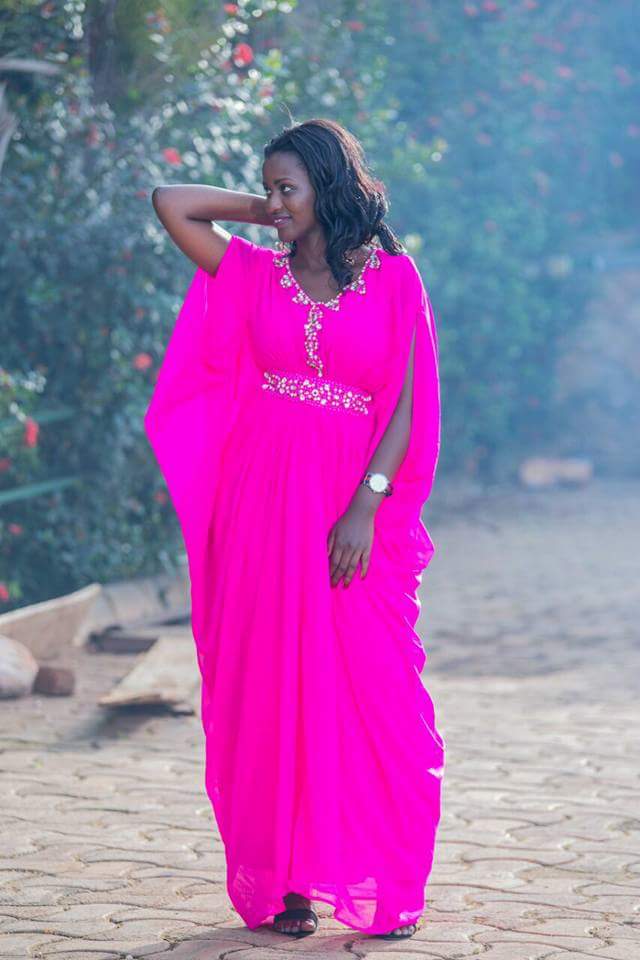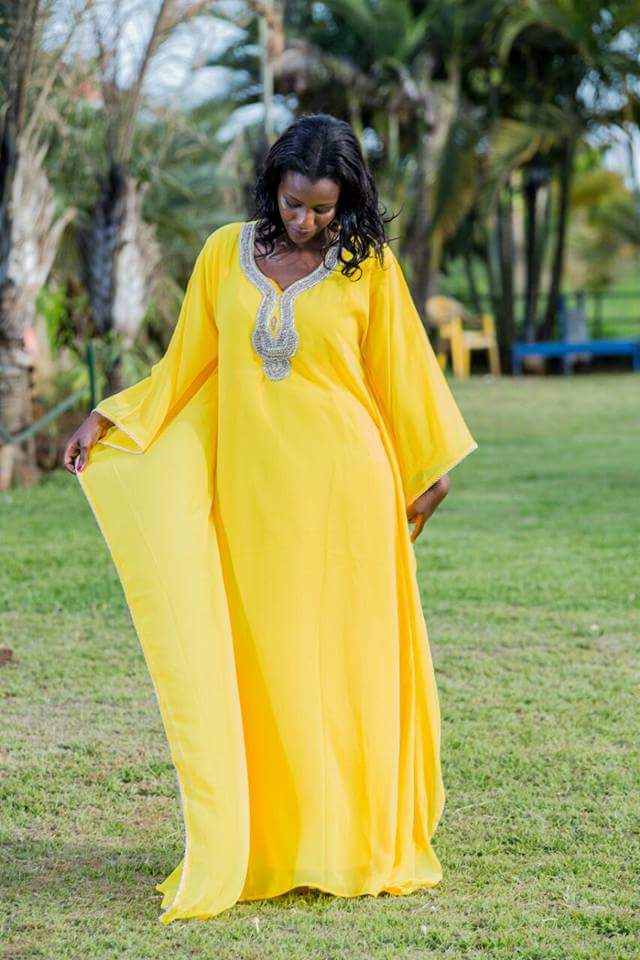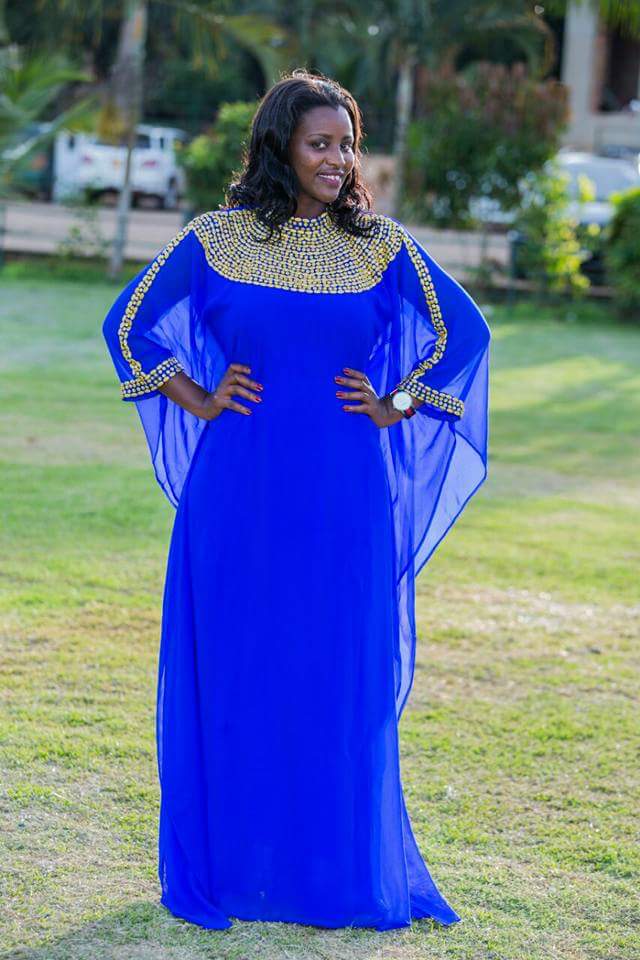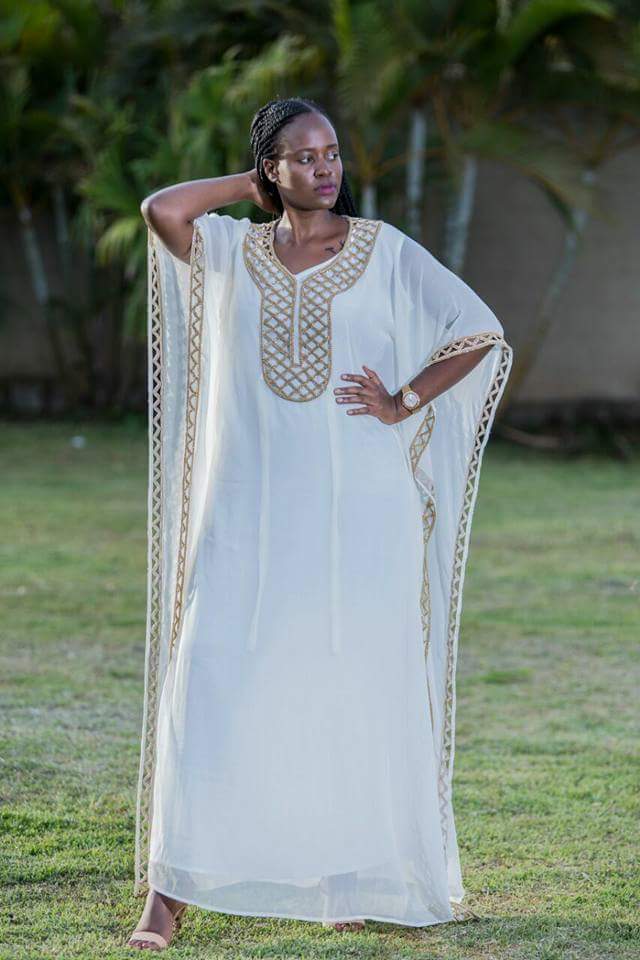 How to style your kaftan
For a more casual look, wear jeans under it and go about your day.
Wear your kaftan with heels, sandals or wedges depending on what you wish to achieve. Switch from a casual look during day to a party at night by just changing your footwear.
Since most of them come with detail, wear with minimal accessories. Go without a necklace, and let the kaftan do the accessorizing.
Add, a belt or sash to give your kaftan shape. Tie the belt in the front, side or back depending on the drama you want.
You can as well wear a jacket over the kaftan.
For Muslim women, instead of wearing a hijab, you can wear your kaftan with a veil.
---
The article first appeared in Full Woman Magazine Saturday Monitor